Historic deal positions Orion for copper scale
---
As the uranium sector begins to glow amid bullish price forecasts, Boss moves to finance production restart at South Australian project.
Copper has been a star performer since mid-2020 in response to COVID production hits in Latin America, global stimulus, and the global decarbonisation push gathering momentum.
The red metal averaged all of $US2.50/lb in the first (calendar) six months of 2020 and is now sitting pretty at $US3.54/lb.
Much of the gain can be attributed to COVID-related supply concerns and COVID-related stimulus. Decarbonisation is the longer-term and potentially more explosive thematic, with copper supply shortages more or less baked in come 2025.
It is against that backdrop that investors are locking away copper stocks.
Their hunt for sizeable metal exposure in this market has just been expanded to include Orion Minerals (ORN) thanks to a breakthrough deal in South Africa.
But first some background on the SA specialist.
Orion has been written up here previously on the strength of its trailblazing work in moving its Prieska copper/zinc project in South Africa's Northern Cape province along to shovel ready status.
Subject to finance – the peak financing requirement is $A413m – an initial 12-year operation would produce 22,000tpa of copper and 70,000tpa of zinc. Financing is planned to be locked down this year, with SA Inc getting behind the re-opening of historic projects as the new way of mining in the country.
That came through in Orion picking up what in SA mining circles is the prestigious ESG Leader Award from AAMEG Africa, the peak body representing Aussie companies active in the African mining industry.
Still, if Prieska was all Orion had on the go in SA, investors could well be excused for looking the other way. And they have been, with Orion trading at 2.8c for a market of $102m despite the scale of the Prieska opportunity.
But under a deal announced this week, Orion goes from single project status to an emerging Northern Cape base metals mining house with some real scale to it, forcing a market rethink on the stock.
That has certainly been the case in the SA market where an arbitrage has opened between the ASX stock (2.8c) and the Johannesburg price (3.9c) because of the SA's market excitement around the deal, which involves Orion securing a lead role in returning the historic Okiep copper province in the Northern Cape to its former glory.
And it is indeed historic. Dutch colonialists mined there back in the late 1600s and SA's first mining company was formed to mine its copper riches in 1852.
Of more relevance to Orion is that US group Newmont mined the region's copper deposits from 1940 to 1984 at annual rates of up to 40,000tpa at an average grade of 1.9% copper before existing the country on apartheid regime concerns.
Okiep drifted away into slumber following ownership changes only to begin to stir again in more recent times through the three entities with which Orion has struck an exclusive deal to acquire what it is calling the Okiep Copper Complex for an initial $A7.5m in cash and shares, subject to due diligence.
Completing the deal will make Orion a 56.25% partner in one of the entities (SAFTA) alongside SA's Industrial Development Corp (43.75%), which has a brief – and a balance sheet - to make things like the rebirth of Okiep copper happen.
SAFTA has previously lodged a mining right application for the redevelopment of the Flat Mine after completing a scoping study which Orion will now review and likely advance to a bankable feasibility study. That means theoretically at least, first production could be possible within 18-24 months.
No production figures just yet, as you would expect in this market under the ASX's control of such information. But the SA mining mediam which is not so constrained, has pointed to initial production potential of 25,000 to 35,000tpa, rising to 40,000tpa over time from the Flat mine and elsewhere on the richly endowed copper province.
Add that near-term potential to Prieska's potential output and Orion becomes an interesting base metals play in terms of scale compared with the better-known names on the ASX.
And apart from anything else, the current arbitrage in Orion between the ASX and SA market has got to be of interest to the bright sparks out there.
Uranium:
Joe Biden's US election victory has put a rocket under ASX-listed uranium explorers/developers.
Taking election day of November 3 as a starting point, the roll call of share price gains by the sector has been amazing stuff, albeit from a low base.
Boss Energy (BOE) is up 80%, Vimy 166%, Paladin 158% and Deep Yellow 120%. And there are plenty of others.
The mini "boom" in uranium stocks is all the more remarkable because while the (spot) uranium price has worked hard to come up from 15-year lows of $21/lb to more than $US30/lb, it has actually weakened recently to $US29.10/lb.
So the real boom-time price of $US143/lb back in 2007, and the pre-Fukushima price of $US67/lb, remain distant memories.
But there is no doubting that the sector's wait for "incentive" prices to bring forward new mine developments is coming to an end.
President Biden has endorsed nuclear power's role in his clean energy plan, as might be expected given the original "green" energy source accounts for 20% of US electricity generation and 54% of its "clean" energy.
The run up in the uranium stocks accelerated this week thanks to a Bank of America report that raised the prospect of the Biden administration moving to have the planned retirement of 12 US nuclear power plants postponed.
It was suggested that such an outcome would amount to 2% of BofA's demand forecast for 2021-2030. Doesn't seem like much but enough, it was suggested, to finally get the utilities to write long-term supply contracts.
Shaw and Partners tapped into the brewing upside for the sector back in November and no surprise, it got a lot of interest in a webinar it hosted on the subject on Thursday.
In a pre-webinar note on the sector, the firm assumed – on a spot basis - $32/lb for 2021, rising to $US48/lb in 2022 ,and $US80/lb by 2024. Its achieved price expectation (the contract market is the true market) was for $US40/lb, $55/lb and $US88/lb respectively.
It's warming stuff for the sector as numerous projects come in from the cold sporting high IRRs at $US45-$US65/lb pricing.
On the company news front, Boss has started talks with lenders for a potential restart of its Honeymoon project in South Australia. Previously its all-in sustaining cost from a $US62m restart was put at $US27.40/lb, with an enhanced feasibility study due in the coming quarter.
Vimy is assessing the potential to add a base metals by-product leg to its Mulga Rock project in WA, saying it could deliver $US4-$US4.50/lb in credits against AISC, previously put at $US31.22/lb for a $US255m development. 
Not already a Livewire member?
Sign up today to get free access to investment ideas and strategies from Australia's leading investors.
---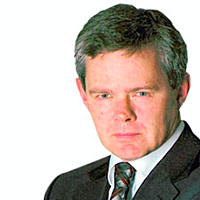 Principal
Independent Journalist
One of Australia's leading business journalists, Barry FitzGerald, highlights the issues, opportunities and challenges for small and mid-cap resources stocks, and most recently penned his column for The Australian newspaper.
Expertise