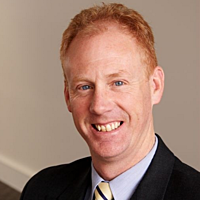 Alex Moffatt
Joseph Palmer & Sons
Good morning, news is pretty thin this morning but the following official data from China is worth noting; their current account was in surplus by USD19 billion for the March quarter underlining the on-going power of Chinese trade.
Oil has been much in the news of late, isn't it always? Volatility continues, this time to the upside after some OPEC nations suggested supply cuts could be extended into 2018. Do me a favour, there is about as much chance of getting unanimity from the OPEC members as there is on one question posed to three economists.
The last of the trio of "four pillar banks" to report in the current season, Westpac, did so yesterday with flair reporting a 5.6% increase in interim NPAT of $3.91 billion noting on-going strength in mortgage lending; that may yet be an issue for them depending on how and if the authorities decide to act on home price inflation in Melbourne and Sydney . The cash profit was up by 2.9% to $4.02 billion and the interim dividend is steady at 94 cents per share, fully franked; the ex-date is 18th. May.
The local market got off to a ripping start yesterday with investors falling over themselves in an effort to buy the stocks that they were happy to dump last Friday……that is with the exception of ANZ which traded ex-dividend. Resource stocks enjoyed the sharpest u-turn with both BHP and Rio Tinto rallying over 2%. All this volatility reminds me of something I learned early on in my money market career, imparted by an elder of the market and the chairman of the company I was working for at the time. He advised that best way to make a small fortune out of trading the markets was to start with a large fortune.
That sage advice came back to me on Sunday when I was sent out to our local Woolworths for some bread and milk. Having found the requisite supplies I headed for the self-serve checkout only to find every machine being used and a line of six customers ahead of me. With the thought of the ever vigilant City of Port Phillip parking inspector hovering over my car I headed for a manned checkout and chose the one with customers bearing baskets with minor provisions only. Nearing the checkout with a dear old soul in front I waited eagerly to pay for my provisions and hasten back to my car. The lady in front had a tin of cat food, a loaf of bread and tea bags which were quickly rung up by the very efficient and polite person on the checkout whereupon we spent an agonising 10 minutes while the lovely old lady tried to find the correct money in her purse saying "hang on dear, I know I have 5 cents here". The parking fine was $160.00 and I learned I should have waited in the queue with those who could serve themselves via modern technology promptly.
So to the numbers,
The Dow rose 5 points, barely registering as a percentage, to 21,012.2; the S&P500 was flat.
Over the pond the FT100 had a similarly quite day rising just 3 points to 7,300.8 while European bourses were generally lower. In Asia the Nikkei rose 450 points, 2.3% ,to  19,895.7 and the Shanghai Composite was down 24 points to 3,078.6
In the interest rate market, bond yield around the globe were higher, the US 5 year up 2 basis points at 1.90% and the 10s up 3 basis points at 2.38%. Our curve was steady in the short end with 90 days at 1.74%, 180 days at 1.93% and bonds slightly higher with 3 years at 1.87% - note the inverted curve here, and 10s at 2.67%.
For all intents and purposes you could say gold was flat at USD1,226.20 per ounce, copper down USD99 at USD5,486 tonne, nickel up USD5 at USD9,145; oil a tad higher and iron ore weaker again.
The Aussie dollar is trading lower against the US dollar at USD0.7385 and futures are suggesting 12 point gain for stocks.
Kind regards
Alex
---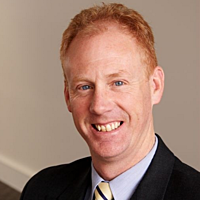 Director
Joseph Palmer & Sons
Alex Moffatt has almost 40 years' experience dealing in equity, debt and currency markets in Australia, the UK and USA. He has worked at several companies in the wealth management industry, including Schroders in the UK. A director of Joseph...
Expertise
No areas of expertise