How Australian investors can play RBA quantitative easing
---
Many Australians are still unfamiliar with the term 'quantitative easing' (QE), which many professional investors say is the reason why asset prices and global economic growth continue to be supported. But what exactly is it? In this interview, Jasmin Argyrou, Portfolio Manager at Credit Suisse Private Banking Australia, explains that QE is a process whereby central banks buy government and corporate bonds to drive down the cost of borrowing after "cash rates have reached rock bottom levels". The idea is to make cheap borrowing even cheaper to stimulate consumer and business borrowing activity. The RBA hasn't gone down this road yet – but the risks are rising that it will need to. And it happens, Argyrou says certain investments could benefit. She expands on that view further in this interview.

Learn more
Credit Suisse Private Banking specialises in asset diversification, holistic wealth planning, next generation training, succession planning, trust and estate advisory, philanthropy. For more information on how they can you achieve your financial objectives, hit the contact button below.
---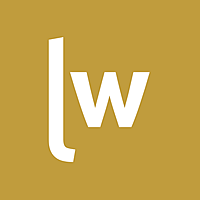 Livewire Exclusive brings you exclusive content from a wide range of leading fund managers and investment professionals.
Expertise