How do you construct an ethical share portfolio?
---
Ethical investing is a rapidly growing sector in Australia and around the world. But how does it work in practise? What are the main issues to consider in ethical research? What sort of investments do ethical investors typically avoid and what are they drawn to?
Australian Ethical Investment is a specialist wealth manager and leader in ethical and sustainable investing in Australia, having been established in 1986. The company is listed on the ASX (code: AEF) and manages around $3.4bn on behalf of its clients across managed funds and superannuation, including their flagship Australia Shares fund.
In the second and final episode of the 'Making a difference' podcast series, EL&C Baillieu analyst Nick Burgess discusses ethical investing in action with two guests from Australian Ethical Investment: Dr Stuart Palmer, Head of Ethics Research, and Andy Gracey, Portfolio Manager.
Tune in to hear how Australian Ethical Investment construct an ethical share portfolio in the Australian market

See Episode 1: What is ethical investing?

---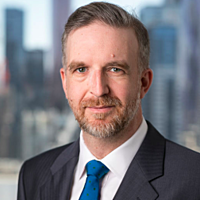 Research Analyst
EL&C Baillieu
Nicolas Burgess, CFA is a research analyst at EL&C Baillieu Limited, focusing on small and mid-caps including the technology, diversified financials and insurance sectors. He has been an analyst for over 18 years and been at EL&C Baillieu since 2012.
Expertise