How much faith should you put in stock tips?
---
Stock tips are some of the most keenly-read – and fiercely debated – items in the financial media. But how much credence should you give them? And which tipsters should you trust?
It's easy to understand why stock tips are so popular – they can translate directly and immediately into action that could make a difference to your near-term investment experience.
However, despite their obvious entertainment charm, stock tips like this probably don't deserve the attention they get; certainly not in all cases.
The problem is the zero-sum nature of equity market outperformance. In many professions, an opinion from even a mediocre "expert" can be valuable. If you know nothing (for example) about dentistry, then advice from someone fresh out of dental school is probably going to be helpful.  Not so in equities.
Share prices are set by a market, and that means that the price settles at the point at which the weight of selling is balanced by the weight of buying.  In an orderly market, the share price represents the implied consensus between the sellers on one side and the buyers on the other. This means that for any given stock with reasonable liquidity, you will find plenty of investors on both sides of the buy/sell fence.
Taking a stock tip from a randomly-chosen expert then, is a bit like choosing a marble from a jar with roughly equal numbers of white and black marbles.  You can't tell from that marble whether the jar contains more of one colour than the other.  This doesn't mean you should ignore every stock tip that you hear, but it does mean some scepticism is on order.
To my mind there are a few ways you can extract value from stock tips. The main one is where you have reason to believe that the expert providing the tip has unusual skill.  A stock tip from an "average" expert is probably little more than random noise, but a thoughtful stock tip from a very good stock picker is likely to be more valuable.  Some of the questions you could consider are:
What is the long-term performance track record of this expert? Have they demonstrated an ability to deliver excess returns without taking excess risk?  If you don't know the answer to this, or they don't have a documented track record, then a grain of salt is probably in order.
How much conviction does the expert have? Sometimes experts are asked to respond to a question on a stock that they might not have studied in any detail.  Sometimes they are outlining a well-considered thesis for something they currently own.  The difference is important.
Does the expert have an insight that the rest of the market is unlikely to have? Often, stock recommendations are justified using facts that are well-known to others in the market. If these same facts are known to the investors on the other side of the trade, then they are likely factored into the share price already. Look for genuine insight rather than a recital of the last company announcement.
Ultimately, there's no substitute for your own diligent research and evaluation, but it can be fun to hear the views of others, and sometimes those views can deliver genuine value. Just don't fall into the trap of thinking that experts in the media always have gems of insight to offer.
Unless they're dentists
---

Follow Tim Kelley's wires
---
---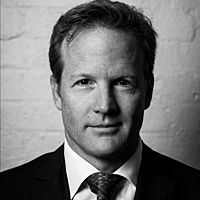 Former Head of Quantitative Research
Montgomery Investment Management
Tim Kelley has retired from Montgomery Investment Management, effective 30 September 2021. Tim's final project has been drafting our investment guidelines to integrate environmental, social and corporate governance (ESG) considerations into our...
Expertise