How to get a rerating on your average industrial stock
---
So you're running a small to mid cap industrial stock. It's a good steady business but the lusty days of high double digit growth are behind you and the reality is the stock is destined to trade on a 12x multiple for years to come. Right? Wrong!!! Here are three simple steps to make your industrial clunker look like a Ferrari. 1) Book yourself in to present at a well regarded small caps conference attended by lots of fund managers 2) (and this is the key) Include a few slides on how your company is transforming into the tech era, lavishly splash around the word 'Fintech' and emphasise the brilliance of your new technology 3) Run the business as usual and enjoy the fruits of your labour as the stock re rates to a 22x multiple. Sound too good to be true? Jeremy Bendeich from Avoca Investment Management says its a trend investors should be wary of and points out three companies that fall under his 'New Tech' banner. Click on the image below to watch the interview:
---

Never miss an update
Get the latest insights from me in your inbox when they're published.
---
---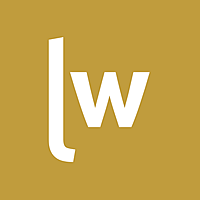 Livewire Exclusive brings you exclusive content from a wide range of leading fund managers and investment professionals.
Expertise