How to identify outstanding LICs
---
Listed Investment Companies (LICs) have enjoyed somewhat of a renaissance ever since the Future of Financial Advice (FOFA) reforms levelled the playing field with unlisted trusts. In the last four years, 42 new LICs have been listed, bringing the total combined market capitalisation for all LICS to $31 billion at the end of February. It's not over yet, as a spate of new international-focussed LICs are due to list in the coming years. Claire Aitchison recently spoke to the audience at Buy Hold Sell Live and discussed three things that can affect the LIC's discount/premium to NTA, and shared some of the key points she looks at when assessing LICs. 
Three factors that influence a LIC's discount/premium:
Fund manager performance. Managers who perform in line with their objective tend to outperform.
Consistent and growing dividend stream. Volatile dividends can cause a discount to widen – case in point, Westoz.
Shareholder communications. Transparency and communication creates trust and helps reduce discounts.
What to look at when deciding which LIC to buy:
Performance – consistent generation of alpha. Average annual rolling return helps to understand the consistency of performance.
Dividends – companies, unlike trusts, can ensure that dividend streams are consistent. Avoid managers with aggressive dividend policies as they may be forced to cut it later.
Stability of management team – you want an investment team that's happy to buy into the strategy, and stick with it for the long term.
Fees – externally managed LICs generally have higher fees. Some smaller fund managers need to charge higher fees, but they need to deliver alpha to justify the fee. Performance fees are ok, but only if the hurdle is aligned with the strategy of the manager.
True to style – you don't want a manager that will change their strategy due to a period of underperformance.
LIC options – options are usually granted to IPO investors to compensate for the costs of the IPO. It's important to know when options expire as they can have a dilutionary impact.
Peter Rae expands on the issue of LIC options in this wire. 
---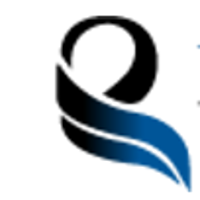 Independent Investment Research
Independent Investment Research, "IIR", is an independent investment research house based in Australia and the United States. IIR specialises in independent research in small/ micro cap equities across sectors and managed investment ratings both...
Expertise