How to invest in microcaps alongside the Perennial Value team
---
Navigating the almost 2000 stocks in the microcap universe can be daunting for investors, particularly as broker coverage is so thin. But this is precisely what attracts us. We use our large research team and disciplined process to uncover great value stocks whose growth prospects are being ignored by the market.
We have always held a portion of the Small Cap fund in microcaps, we are passionate about the sector and have built considerable experience within it. The idea for the fund came after enquiries from investors regarding the team's microcap ideas. We made the decision to sell our direct investments in the space and use the money to seed the fund and invest alongside our clients. 
Perennial Value then launched the Microcap Opportunities Trust in February 2017, providing clients, for the first time, with a way to access the microcap investments exclusively. Click here for more information and to access our whitepaper "The Case for Microcaps Investing".
---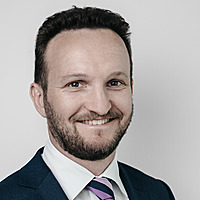 Head of Smaller Companies and Microcaps
Perennial Value Management
Andrew commenced with Perennial Value in July 2008. Prior to joining Perennial Value, Andrew was Head of Research at Linwar Securities, a boutique broker specialising in smaller company research. Andrew joined Linwar in 2003 and during this...
Expertise