How to know when a stock is a structural loser
---
Investors don't have to look too far into the past to find stocks that were the cause of major structural disruptions. A recent example is of course Apple, a competitor in the three-way race to the top of the smartphone market late last decade. But the key to a finding a great investment is being able to pick the winner and avoid the losers without the benefit of hindsight.

Below, Munro Partners Chief Investment Officer Nick Griffin explains the investment process that he and his team employ in order to minimise their exposure to losers and to allow winners to keep running.
Watch this exclusive video, an excerpt from a full-length CIO profile with Nick, to learn how to avoid those stocks which will end up as historical footnotes.
Learn more
Of the 20,000 listed corporates in the world, many profess to be growing, but only a small portion actually grow independently of the broader economic cycle. Munro focus on the simple task of identifying and investing in these companies that have the potential to grow at a faster rate and on a more sustainable basis than the peer group. Click 'contact' below to find our more. 
---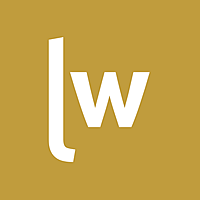 Livewire Exclusive brings you exclusive content from a wide range of leading fund managers and investment professionals.
Expertise