How to tell a turnaround from a portfolio bomb
---
It can be a difficult task separating those stocks which are poised for a turnaround and those which are set to implode. But as Greig Bryson of Nikko Asset Management explains, the key to making this differentiation lies in finding high-quality management teams with clear priorities for capital allocation, and whose interests are aligned with shareholders.

He also provides an example of how a management team with a clear corporate culture and strategy in place helps alleviate key-person risk.
"Quality of management is one of the kind of pillars of future quality for us, but we tend not to just look for one person in isolation – we try to get behind that person and see the real culture behind the company."
Learn more about how Nikko Asset Management determines those stocks which make the cut.
Transcript
The key to differentiating between those companies is finding good quality management teams and really spending a lot of time appraising the structure of industry. So, where you get a good quality management team operating in an industry and they've got very clear priorities for allocating capital and investing in capital, particularly where their interests are aligned with ours as shareholders by the way they're paid, we think that you've got a greater shot at actually hitting the target and finding the right future quality company that way.
Theoretically, the addressable universe would be about 5000 stocks, those are all the companies that fit the liquidity criteria that we would have, but by the time you can apply the future quality hurdles or the management quality, balance sheet quality, valuation quality and franchise quality, that's where it narrows it down to about 500 stocks.
So, within the 500 stocks, what really whittles it down from that 500 to our portfolio, the first step is going down to 100 based on valuation. Because, there's no point in buying these future quality companies if all those attributes are already reflected in the share price. So, having a real kind of cash flow-based valuation discipline around those companies and assessing future quality that way helps to narrow that addressable opportunity, which trims it down from 500 to 100 and then ultimately down to 40.
Quality of management is one of the key pillars in future quality for us, but what tends to ... we tend to not look for just a person in isolation. We look, we try to get behind that person and see the kind of real culture behind the company. One of the aspects that attracted us to the Resmed investment case is actually when you meet the company and speak to the management team. There's a very clear corporate culture there, which is based on much more human behaviours and when they actually interact together, and they all buy into the strategy at a corporate level.
So, when the face in the big chair changes, it doesn't actually make that much difference because the strategy keeps moving and the cadence of the new product innovation would keep moving too. Whereas, if you get one person who has helped the company to make one big leap forward and then they disappear, that can often be a lot more challenging for a business. But those aren't typically the kind of companies that fulfil our future quality criteria to be honest.
Learn more
The future return on investment and the growth of a company's cash flows are key focus points. Greig's team seek companies where the future is not reflected in today's valuations. To find out more click the contact button below.
---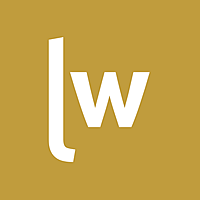 Livewire Exclusive brings you exclusive content from a wide range of leading fund managers and investment professionals.
Expertise