How we have outperformed the market + 3 stocks to buy today!
---
Having seen the ASX tank to as low as 4918 and soar to highs of up to 5900+ in the past 12 months alone, managing risk in your stock portfolio has become more important than ever. Uncertainty coming from China, Europe and the US has forced us to be more adaptable investors. This flexible and more assertive investment approach has helped us at Market Matters to outperform the market. We share the investment methodologies that have helped us and our subscribers beat the market over the past 12 months. (VIEW LINK)
---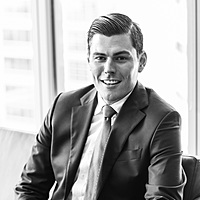 Market Matters is an online investment and share trading advisory service designed for those that want to take their wealth further. We specialise in advice for active share market investors, including those new to the markets or those with a Self...
Expertise
No areas of expertise