Hylea Cobalt - Excellent assays from drilling
---
Hylea Metals has released the first assays from the recently completed 54 hole, 3,621m reverse circulation/aircore drilling programme from the largely untested, 100% held Hylea Cobalt Project. The Project is located in the Fifield district of NSW, 50km from CleanTeq's Sunrise Project, and also located close to laterite projects held by Australian MInes, Platina Resources and Rimfire Pacific.
Assays have been released for 12 holes to date, with these returning  significant intersections of cobalt, nickel, platinum and scandium, with 48 of the holes intersecting near surface laterite and clay profiles, with the basement rocks being dominated by ultramafic, olivine types, which are the precusors for the high grade laterite-hosted mineralisation in the district.
The results include high grade intersections (including 8m @ 0.29% Co, 0.77% Ni, 0.73g/t Pt, with higher grade internal intervals), which have a similar tenor to or exceed those from the known deposits in the district, and in our view highlight the potential of the project. In addition the size potential (an important consideration for laterites) has been emphasised by the results of soil sampling and a high resolution airborne magnetics survey, which has delineated a 5km long geochemical trend extending to the NW of the Tiger's Creek prospect, the target of the recently completed drilling. This contains three open cobalt soil anomalies (with associated nickel, platinum, scandium and vanadium) and will be the target of upcoming drilling campaigns.
There will be a steady newsflow over coming weeks with the ongoing release of assays from this initial drilling programme, and to read our latest flash note on Hylea please follow the link. 
---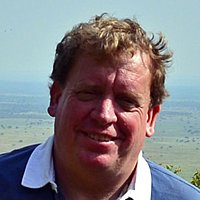 Senior Analyst
Independent Investment Research
Mark is a Senior Resources Analyst for Independent Investment Research, with a focus on junior and mid-cap listed resources stocks. With over 10 years as an analyst, following on from 17 years as a geologist, he has a good insight into the sector.
Expertise