I believe that the fundamentals of Amalgamated Holdings (AHD) is very appealing to investors, although you may not be familiar with who they are
---
I believe that the fundamentals of Amalgamated Holdings (AHD) is very appealing to investors, although you may not be familiar with who they are. Key factors underpinning our positive view on AHD include: 1. Higher Return on Assets (ROA) in Hotels division, supported by performance of QT Hotels, notably QT Sydney, and improvement in the profitability of Rydges, with management stripping out costs. 2. Strong operating cashflows, coupled with an excellent strong balance sheet have enabled the Company to undertake both maintenance and expansive CAPEX, maintain a dividend payout ratio of 60-80% and still generate positive net free cashflows. 3. Conservatively managed, with negligible net debt. 4. Defensive earnings profile in the event of a downturn in economic conditions 5. Attractive trading multiples in comparison to peers For a charting view - (VIEW LINK) Otherwise contact us directly at Fairmont Equities for the full report.
---

Follow Michael Gable's wires
---
---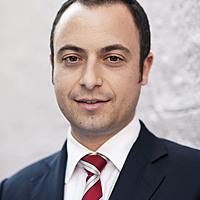 Managing Director
Fairmont Equities
Michael Gable is managing director of Fairmont Equities. We are a small boutique advisory that uniquely combines both fundamental and technical analysis. As a result, our analysis is featured regularly in the finance media such as the Australian...
Expertise
No areas of expertise