Implications of no rate cute..
---
Implications of no rate cute... The stubbornly high dollar has probably been the biggest thorn in the side of the RBA over the past few years. The dramatic movements in the currency last week highlight just how sensitive the dollar is to rate movements. I think this quote from Charlie Aitken sums up the current situation extremely well (source SMH). The Australian financial markets are fully discounting the rate cut and in my view it is 100% priced in. The risk the RBA board faces is NOT delivering on the markets expectations... The Australian dollar is 77.69usc because the world expects the RBA to cut rates by 50bp in the 1H of 2015. The RBA needs to deliver on the financial markets expectations or be prepared to watch the AUD move quickly back above 80usc. Whilst I still think there is a chance rates don't move it would seem odd that the RBA finds itself in such a position, with respect to the currency, where the outcome of their meeting could drive the dollar sharply higher. (VIEW LINK)
---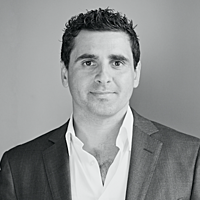 Co Founder
Livewire Markets
Livewire is Australia's #1 website for expert investment analysis. We work with leading investment professionals to deliver curated content that helps investors make confident and informed decisions. Safe investing and thanks for reading Livewire.
Expertise