Fund In Focus: Avenir Global Fund
---
Over a 12-month period, 35% of the companies in the S&P500 saw their share price change by more than 50%. 73% saw their share price change by 30%. 
That volatility is amongst some of the largest companies in the world. We don't think the long-term value of those companies are changing to that extent during that time. That is why at Avenir, we take advantage of the short-term nature of the market, and our private equity experience to buy high quality businesses with strong and growing underlying value at very attractive prices.  
In the Fund In Focus below, we share with you the key principles from private equity we use in public markets, how we use this private equity based approach to select our stocks, and 4 drivers of company mis-pricings.
Avenir Capital is a value-based investment manager that brings a long-term, owner-oriented approach to global public equity markets. For further insights from the team, please visit our website
---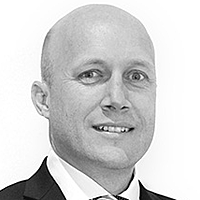 Chief Investment Officer
Avenir Capital
Adrian Warner is the Managing Director and Chief Investment Officer of Avenir Capital and is responsible for the portfolio management of the Avenir Global Fund. Prior to founding Avenir Capital, Adrian worked in private equity investment in...
Expertise