Fund In Focus: The Monash Absolute Investment Fund
---
Monash Investors is an absolute return manager focused on Australian equities. I founded Monash together with Shane Fitzgerald in 2012, bringing over 50 years' worth of combined experience.  
We believe in delivering the best possible returns at low risk. With 23 positions, we've delivered 9.6% returns net of fees per annum (since inception). On the back of this, we've maintained lower volatility than the market, and less exposure to sectors over-represented on the ASX. Across our portfolio, we currently hold no banks, telcos, or major resources.  
In our Fund In Focus below, I walk through how we select our investments, and discuss two current investments; a retail stock with 60% upside, and a media stock we're short today.
Further Insights

Monash Investors Limited aims to achieve their objectives by investing in a small number of compelling stocks that offer considerable upside, and by shorting expensive stocks that are at risk of falling. For further insights, see it here. 
---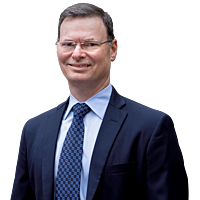 Principal
Monash Investors
Simon has over 30 years experience as an analyst and fund manager. He co-founded Monash Investors in 2012 - a long/short Australian equity manager with an absolute return focus.
Expertise