On Tuesday, chemical agriculture company Incitec Pivot Limited (ASX: IPL) received an upgrade to its debt rating. We believe fertiliser prices have bottomed and combined with the debt re-rating, the company will generate solid earnings and improve its balance sheet. Shares in Incitec Pivot closed up 7.0% for the week. We own Incitec Pivot as a market-driven investment in WAM Leaders (ASX: WLE) and Century Australia (ASX: CYA).
---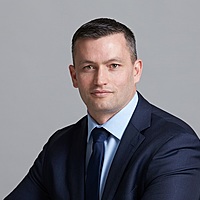 Lead Portfolio Manager
Wilson Asset Management
Matthew has more than 15 years' experience in the investment industry working as both a portfolio manager and analyst. Matthew is the Lead Portfolio Manager responsible for WAM Leaders.
Expertise