Income and growth without the volatility
---
The MCP Income Opportunities Fund (ASX:MOT) is an innovative new product from the award-winning team at Metrics Credit Partners . Andrew Lockhart , Partner at Metrics, says that MOT has been built for those investors seeking an alternative to equities in their asset allocation. MOT offers unique access to private credit markets with the objective of delivering attractive returns and reduced volatility compared to owning public equities.
"We see it as providing an alternative to equities ... We've sought to provide investors with an alternative way in which they can generate yield but lower their equity market exposure."
MOT gives you access to private transactions, bespoke deals and a target income of 7% p.a. with distributions to be paid quarterly. The total target return is 8% to 10%.
Watch the short video below to learn more about this new proposed ASX-listed investment fund.
Learn more about Metrics
Metrics is alternative asset manager specialising in fixed income, private credit, equity and capital markets. To find out more about what Metrics does please click here
_______________________________________________________________
Disclaimer
This video is issued by the Trust Company (RE Services) Limited ABN 45 003 278 831 AFSL 235 150 (Perpetual) as responsible entity of the MCP Income Opportunities Trust ARSN 631 320 628 (MOT) and has been prepared by Metrics Credit Partners Pty Ltd ABN 27 150 646 996 AFSL 416146 (Metrics) as the investment manager of MOT. 
The information provided in this video is of a general nature and for information purposes only and has been prepared without taking into account your objectives, financial situation or needs.  The information provided in this video does not constitute investment advice or any recommendation to acquire units in MOT or accounting, legal or tax advice. Before making an investment decision in respect of MOT, you should consider the current product disclosure statement (PDS) of MOT available at metricscredit.com.au and MOT's other periodic and continuous disclosure announcements lodged with the ASX, which are available at www.asx.com.au/, and consider whether an investment in MOT is appropriate given your objectives, financial situation or needs.  If you require advice that takes into account your personal circumstances, you should consult a licensed or authorised financial adviser.
Forward looking statements, opinions and estimates provided in this video are based on assumptions and contingencies which are subject to change without notice and should not be relied upon as an indication of the future performance. Persons should rely solely upon their own investigations in respect of the subject matter discussed in this video. Past performance is not a reliable indicator of future performance. The target cash return and target total return is only a target and may not be achieved. Payment of a quarterly distribution is a target only and Perpetual reserves the right to amend the distribution policy.
Neither Perpetual or Metrics guarantees repayment of capital or any particular rate of return from MOT.  Neither Perpetual or Metrics gives any representation or warranty as to the currency, reliability, completeness or accuracy of the information contained in this video.  All opinions and estimates included in this video constitute judgments of Metrics as at the date of video creation and are subject to change without notice.
---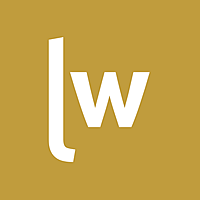 Livewire Exclusive brings you exclusive content from a wide range of leading fund managers and investment professionals.
Expertise