Inflation in Focus..... RBA will they cut rates?
---
Good morning, Tomorrow late morning, am meant to be flying to Sydney for 24 hours for a few meetings. Now, with what's happening over there, I may not be going anywhere…… Bondi beach has lost its sand… The Manly dam is over flooding and transportation has come to a complete halt… Ok Sydney… please stop raining, so I can see you… So how did we go last night? The Dow Jones Industrial Average fell as DuPont and Travelers slumped after reporting results, while a takeover offer for Mylan pushed the Nasdaq Composite Index higher. The rising USD is a real problem and there are reports that combined with the falling oil price it will reduce GDP by nearly 1.0%...... What's on today? Australia consumer prices (important)....... this will shape the "RBA" barometer for next month's meeting... will the RBA cut rates? Commodities were mixed with Crude oil down 2.19% to $56.61/oz. Gold up $8.10/oz. to $1,201 and the AUD/USD trading around $0.77 The SPI is pointing to 27 points lower this morning.
---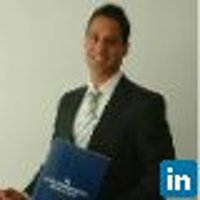 Executive Director
Peak Asset Management
Prior to founding PEAK Asset Management, Niv headed up HC Securities, spent three years growing Halifax Investments capital markets division and also worked on the wholesale desk at Macquarie Bank, servicing a wide range of institutional,...
Expertise
No areas of expertise