Inflation, inflation: What's your direction - 180 Markets Weekly Wrap
---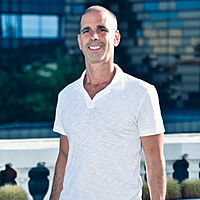 Certainly, one of the biggest market thematic is a return of inflation. We are seeing the spike in housing prices, wage growth, and commodity prices - not to mention the trillions of dollars of debt printed these past 12 months! Interest rates have moved up a quick 50 basis points and investors are taking notice. Over the past decade, investors have become so accustomed to lower (and lower) bond yields that any sharp move is greeted with swift market repercussions.
This trend is now flowing through to capital markets with the likes of this year's potentially largest IPO, commodity producer 29Metals. The company is offering between A$525.6mn – A$609.1mn and attracting heavy interest due to its diverse portfolio including the base metal juggernaut, copper. In the precious metal department, gold exploration has become rampant as the commodity price is hovering around U.S.$1,900 per ounce. Companies such as Mt. Monger Resources as well as Pacgold Limited are conducting their smaller IPO and will use proceeds to explore their tenement packages in the Mt. Monger region of Western Australia and the Northern Territory, respectively. Despite their differences in market capitalisations, the common factor of these businesses is a hedge against further inflation.
Of course, two other larger trends are technology and gaming as we witnessed large demand for the upcoming mobile online bookmaker IPO, Bluebeat Holdings. The company has shown strong growth via its mobile-led technology platform. Additional news in the wagering space is clearly front and centre with all the news surrounding the potential takeover of BetMakers (ASX: BET) from Tabcorp (ASX: TAH). It remains to be seen the final outcome; however, M&A activity in this space is sure to continue as old-guard companies wish to protect their franchises via modern technology solutions. 
Placements of the week 



180 Markets raised $4m for Bryah Resources (ASX: BYH) at a price of 7.5c per share. All investors received a free attaching 9c option that will expire in 2023. The raise was many times oversubscribed which is not surprising given the current investor confidence in the copper, gold and manganese sectors. Funds raised will be applied for its extremely busy drilling at the company's Bryah Basin and Gabanintha projects, for sample analyses, technological staff & contractors, remote sensing and metallurgical testwork. Bryah Resources has successfully been granted an allocation of up to $585,000 in JMEI tax credits for the 2020/2021 income tax year. It has been a long time coming since Bryah Reousrces has been fully funded and now they are able to be fully capitalised on their drilling projects. Drill Drill Drill. Previous raises have fallen short and we at 180 Markets were extremely proud to be so heavily oversubscribed.
Wisr Limited (ASX: WZR) raised $50m through Goldman Sachs at a price of 25c per share. In what was another oversubscribed placement, shareholders will receive the opportunity to participate in the raise through a Share Purchase Plan (SPP).
Wisr CEO said "We are very pleased with the incredible demand we have received; the placement results acknowledge the track record of execution we have delivered, and significant support for the Wisr business model and forward outlook. We are delivering a clear competitive advantage through Wisr's unique position in the consumer finance market and investors are confident in our strategy to redefine what a consumer lending company can be." "The proceeds of this capital raising will allow Wisr to build a company of significant size, scale and impact in the Australian market. We are very excited for what's ahead in FY22 and beyond."
CZR Resources Limited (ASX: CZR) is raising $7 million at an offer price of 1.15c per new share via a two-tranche placement. This represents a 17.86% discount to the last closing price and a 20.98% discount to the 30-day VWAP. The company also intends to undertake a Share Purchase Plan (SPP) to raise an additional $500,000 at the same price as the placement. Funds will primarily be used for DFS and development planning for the company's Robe Mesa project.
Artemis Resources (ASX: ARV) raised $7m at 6c per share through Taylor Collison. The oversubscribed placement was done at no discount to the last trade and 5-day VWAP. The company now has $10m in cash, that will be applied to its 2021 drilling campaign at the Paterson Central Gold and Copper project which is adjacent to the Newcrest world class havieron discovery and development in Western Australia. While this is a big discount to the last raise price just one month ago, the company is now fully funded.
Castillo Copper (ASX: CCZ) raised $11.7m through CPS Capital in a 2-tranche placement with 1 for 2 free attaching options. The placement was priced at 4.2c a share and the options can be exercisable at 8c expiring in July 2024. Funds will be used to commence drilling at the 'Big One Deposit' and finalise test drill targets for the Arya and Sansa prospects.
Castillo Copper's Managing Director Simon Paull commented:

"Due to strong demand from current and new institutional investors in Australia and the UK, we now have ample funds to ramp up our exploration efforts. Over the next few months, we will test-drill multiple copper targets across the Big One Deposit, Arya and Sansa Prospects within our core Mt Oxide Project."
R3D Resources Limited (ASX: R3D) launched a $4.25 million raise to acquire Tartana Resources, a company that has a portfolio of copper-gold exploration and mining assets in the Chillagoe Region in north Queensland. The acquisition aligns with R3D Resources' aspiration to become a significant copper-zinc producer through exploring and developing these assets. The offer price is $0.20 per new share with an attaching option on a 1 for 5 basis, exercisable at $0.40 within 5 years from the date of issue. The company intends to relist on the ASX on July the 7th, 2021.
THINKING ABOUT TAKING THE LEAP TO AN IPO? HERE'S WHAT WE KNOW
There are approximately 40 Companies trying to list in the next few months. Clearly, investors have a large variety of companies to pick from. It seems like an overcrowded IPO market is making it very hard for investors to support the continuous line of newly listed companies on market. On a usual day, 180 Markets Investors can get access to 1-2 new IPOs as well as pre-IPOs which are also taking advantage of Investor demand.
In what was a disappointing listing, Keypath education (ASX: KED), which was offered at $3.71, closed its first day trading on the ASX at a price of $3.55. It has since drifted down to $3.35 (as of midday Friday).
It was pleasing to see a company re-list at a massive premium, Cervantes Corporation Limited (ASX: CVS) raised money at 0.3c which came with free options in an extremely successful RTO. The company will now be cashed up and will focus on its Primrose Gold project in Western Australia. This confirms the large amount of demand for blue sky projects and forward-looking RTOs.
Butn Limited is raising money for a listing through Canaccord Genuity at a price of $0.50 per share. The company is looking to raise $20m and is fully underwritten by the lead manager. The proceeds of the offer will be used to fund an investment in Butn's core business model, access new markets and produces as well as repayment of related party loans. Butn is an Australian Fintech company and focuses on B2B working capital. The company has financed over $500m worth of transactions since 2015. They usually take a fixed funding fee of between 2-5%. Butn has recently launched its fintech solution digitising and automating the whole B2B funding transaction process.

180 Markets, for investors by investors
........
Important Notice This report has been prepared and issued (in Australia) by 180 Markets Pty Ltd ACN 638 381 129 is an authorised representative (AR No. 001280199 of Pursuit Capital Pty Ltd ACN 136 717 283 (AFSL. 339211). The report remains the property of 180 Markets Pty Ltd. No material contained in this report may be reproduced or distributed, except as allowed by the Copyright Act, without the prior written approval of 180 Markets Pty Ltd. This report is subject to the disclosures and restrictions set out below. No Advice Notice The content of this report is not a recommendation to any particular individual and has been prepared without taking account of the objectives, needs, financial and taxation situation of any particular individual. The content of this report should never in any way be considered financial advice of either a general or specific nature. For this reason, you should, before acting on the content, consider the appropriateness of it having regard to your objectives, needs, financial and taxation situation and if necessary, seek appropriate independent financial and taxation advice. If the content relates to a particular financial product, you should obtain a Product Disclosure Statement (PDS) or prospectus relating to the product and consider it before making any decision about the product. 180 Markets Pty Ltd does not guarantee the performance of any particular stock mentioned in this report. The One Eighty Report is supposed to be of an informative nature. The One Eighty Report endeavours to highlight stocks which have been trading on high volumes, stocks which have risen or fallen significantly as well as other related market activity which 180 Markets Pty Ltd and its associates believe may be of interest to the readers of this report. Past performance is not a reliable indicator of future performance. 180 Markets Pty Ltd, and its related bodies corporate, do not accept any liability for any loss or damage arising out of the use of all or any part of this report and do not warrant that any projections or forecasts, which are subject to assumptions and uncertainties, will be met. General Disclosure & Conflict of Interest 180 Markets Pty Ltd and its associates (as defined in Chapter 1 of the Corporations Act 2001), officers, directors, employees and agents, from time to time, may own or have positions in securities of the company(ies) in this report and may trade in the securities mentioned either as principal or agent or may be materially interested in such securities. This may include providing equity capital market services to company(ies) in this report, holding a position in the securities or acting as principal or agent. 180 Markets Pty Ltd and its associates therefore may benefit from any increase in the price of those securities. The Author of this Report, 180 Markets Pty Ltd declares that it may receive compensation from companies mentioned in this report and 180 Markets Pty Ltd does and seeks to do business with companies mentioned in the report. As a result, investors should be aware that the firm may have a conflict of interest that could affect the objectivity of this report. Investors should consider this report as only a single factor in making their investment decision. Electronic Communication Disclaimer The information contained in this email is confidential and is intended solely for the addressee. If you are not the named addressee, you must not disclose or use in any way the information in the email. If you have received this email by mistake, please notify the sender immediately by reply e-mail and delete this email and destroy any printed copy. 180 Markets Pty Ltd ACN 638 381 129 is an authorised representative (AR No. 001280199 of Pursuit Capital Pty Ltd ACN 136 717 283 (AFSL. 339211) believes that the information contained in this message and its attachments have been obtained from reliable sources (asx.com.au) and that any estimates, opinions, conclusions or recommendations are reasonably held at the time of compilation. No warranty is made as to the accuracy of the information in this message and, to the maximum extent permitted by law, 180 Markets Pty Ltd disclaims all liability for any loss or damage which may be suffered by any recipient through relying on anything contained or omitted from this.
---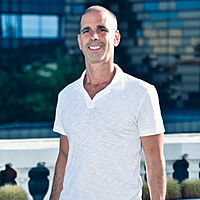 CEO and Co-Founder
180 Markets
Greg is Co-founder of 180 Markets which gives access to Australia's hottest IPOs and Placements. Previously Greg has spent over 20 years as a professional hedge fund investor, including with P Schoenfeld Asset Management and Credit Suisse, in...