Inflation subdued, but risks skewed to the upside
---
Inflation is subdued in the U.S and there is little to suggest a surge in the near term. That said the risks are skewed to the upside. If inflation starts to rise then US Treasuries could get hammered as yields move towards their historical norms. As for risks of inflation to the global economy, these may be modest. Rising inflation would probably be a consequence of rising U.S and global economic growth. Probably a bigger risk is to financial asset prices. If inflation growth is not accompanied by similar or better earnings growth then risk assets could see a sharp decline in values. One way to get some protection from this in Australia is from buying floating rate notes or a fund that focuses on this.
---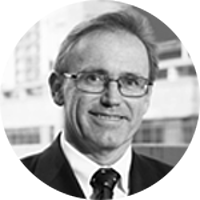 Spectrum Asset Management
Damien has around 25 years of experience in global credit markets. He has worked in Sydney, London, Hong Kong and Singapore. Much of Damien's experience was gained from working with Credit Suisse both in Singapore and Sydney where he was Head of ...
Expertise