Infrastructure investment: Roads, rail, ports… cloud?
---
Do we need to widen the definition of infrastructure in the 21st century? Is it still just roads, ports, rail, electricity and the like, or should we be including the cloud – the scale-able platform on which an increasing number of companies are starting to operate. Like who? Netflix, for one, as well as Kellogg's, Kraft, Conde Nast, Unilever, Suncorp, Expedia, Vodafone, Berkeley (the US university) Siemens, Philips, Brooks Brothers – it's a long list, and getting longer. Like traditional infrastructure, the cloud works because it has massive capacity which it is able to parcel out in any-size pieces enough times to make a return on the huge capital costs. For small business, its a no-brainer. Twenty years ago, a rudimentary IT capability for email, spreadsheets, CRM, sales and back-up for 10 people could run to $100k. Now, it's $20/month, pay as you go. The cloud has become vital, but it is not yet at the stage where it has been commodotised with a low multiple and low growth. This is a good place to be... (VIEW LINK)
---

Follow Alex Pollak's wires
---
---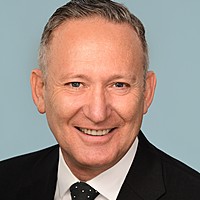 CIO of Loftus Peak, a specialist global fund manager with a track record of successful investment in some of the world's fastest-growing listed businesses.
Expertise