Interview with CEO of Crowd Mobile, post their 1H2016 Result
---
We caught up with Domenic Carosa, CEO of Crowd Mobile (CM8) directly after their half year 2016 results released today. We discussed the result, the underlying business, the Track acquisition, the growth in its subscription revenue streams and the catalysts for the stock for 2016, including expansion into Asia & South America. click here to watch the interview:
---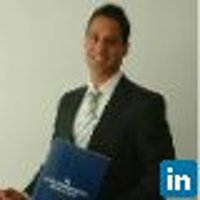 Executive Director
Peak Asset Management
Prior to founding PEAK Asset Management, Niv headed up HC Securities, spent three years growing Halifax Investments capital markets division and also worked on the wholesale desk at Macquarie Bank, servicing a wide range of institutional,...
Expertise
No areas of expertise