Interview with Ken Brinsden, Chief Executive Officer of Pilbara Minerals
---
Interview with Ken Brinsden, Chief Executive Officer of Pilbara Minerals. questions include: Can you please highlight the key results of the recently completed PFS for the Pilgangoora lithium-tantalite project? What are the major factors driving the project's low forecast operating costs? The PFS highlighted that "Eight productoff-take MOU's have already been signed". What is the importance of this? The PFS was underpinned by the recent resource upgrade. How does the Pilgangoora resource rank on a global stage and what are the objectives of the new drilling program which commenced last month? What are the key areas of focus for the DFS? What pricing assumptions and forecasts were used in the PFS and what is your outlook for the global lithium market? What are the key upcoming milestones for Pilbara during 2016?
---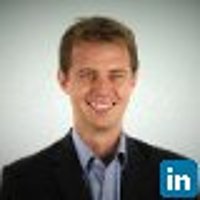 Director
TheSophisticatedInvestor.com.au
Adam is the Founder and Principal of thesophisticatedinvestor.com.au (TSI Capital). TSI provides equity analysis of listed companies, however, is different from traditional providers as TSI presents its analysis in a video format. This includes...
Expertise
No areas of expertise