Interview with Raleigh Finlayson, Managing Director of Saracen Minerals
---
Interview with Raleigh Finlayson, Managing Director of Saracen Minerals. Questions include: You just poured first gold at the Thunderbox project. What does Thunderbox mean to the company's future production rates? How significant is Thunderbox for future cashflow? Is there potential to develop an underground mine at Thunderbox? What is the potential timeframe on this? Given that Saracen has no debt, can you comment on the future balance sheet and cash position expectations? Saracen recently announced strong exploration results at Carosue Dam. What are the implications of these results?
---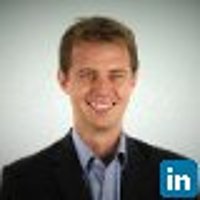 Director
TheSophisticatedInvestor.com.au
Adam is the Founder and Principal of thesophisticatedinvestor.com.au (TSI Capital). TSI provides equity analysis of listed companies, however, is different from traditional providers as TSI presents its analysis in a video format. This includes...
Expertise
No areas of expertise