Investing in ASX for the blockchain
---
The ASX will make history in 2020 when it activates the first industrial scale blockchain in financial services. In this short video, Catherine Wood, CEO and CIO of ARK Investment Management (ARK), a New York-based investment manager with over $6 billion in assets, explains why this move has convinced them to invest in the exchange. 
Key points
The Australian Stock Exchange has 'blasted through the pack' in terms of adopting blockchain technology.
Digital Asset Holdings, led by Blythe Masters who pioneered Credit Default Swaps when at JP Morgan, is working with the ASX on this.
ARK has invested in ASX, focused on the fact that it will be the first exchange to use blockchain for clearing and settlements.    
Further insights
Nikko AM Australia is pleased to bring the ARK Investment Management strategies and capabilities to Australia. Click here to find our more
ARK Investment Management is a Nikko Asset Management strategic partner. This material is issued in Australia by Nikko AM Limited ABN 99 003 376 252, AFSL 237563.
---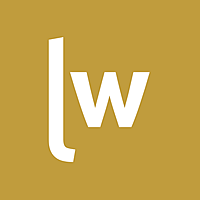 Livewire Exclusive brings you exclusive content from a wide range of leading fund managers and investment professionals.
Expertise