Investing in quality companies of the future
---
Investing in the future has become a priority for many investors. Slowly but surely, investors have become more conscious of environmental, social and governance principles within the investment world, and companies are increasingly expected to comply with ESG standards.
Ausbil Investment Management's head of ESG research, Mans Carlsson goes as far as suggesting that ESG-conscious companies are the highest-quality companies of the future.
"It's very important to think of ESG in a momentum way... because by improving on ESG, these companies should ultimately have a premium valuation over time."
After recently taking home the Zenith Investment Partners award for responsible investing, Carlsson details why sustainable investing is becoming so much more important.
In this short video, Carlsson outlines Ausbil's criteria for sustainable investing, including both the positive and negative screening processes, and discusses ESG's growing prominence in Australia.
Sustainability meets opportunity
Gain exposure to companies with a sustainable approach, satisfying a range of environmental, social and corporate governance considerations with Ausbil's multi-award winning investment team. Click 'CONTACT' below to get in touch.

........
The Zenith Fund Awards were issued 30 October 2020 by Zenith Investment Partners (ABN 27 130 132 672, AFSL 226872) and are determined using proprietary methodologies. The Fund Awards are solely statements of opinion and do not represent recommendations to purchase, hold or sell any securities or make any other investment decisions. To the extent that the Fund Awards constitutes advice, it is General Advice for Wholesale clients only without taking into consideration the objectives, financial situation or needs of any specific person. Investors should seek their own independent financial advice before making any investment decision and should consider the appropriateness of any advice. Investors should obtain a copy of and consider any relevant PDS or offer document before making any investment decisions. Past performance is not an indication of future performance. Fund Awards are current for 12 months from the date awarded and are subject to change at any time. Fund Awards for previous years are referenced for historical purposes only. The information contained in this has been prepared for general use only and does not take into account your personal investment objectives, financial situation or particular needs. Ausbil is the issuer of the Ausbil Australian Active Equity Fund (ARSN 089 996 127), Ausbil Australian Geared Equity Fund (ARSN 124 196 407), Ausbil Australian Emerging Leaders Fund (ARSN 089 995 442), Ausbil MicroCap Fund (ARSN 130 664 872), Ausbil Australian SmallCap Fund (ARSN 630 022 909), Ausbil Balanced Fund (ARSN 089 996 949), Ausbil Active Dividend Income Fund (ARSN 621 670 120), Ausbil Australian Concentrated Fund (ARSN 622 627 696), Ausbil Active Sustainable Equity Fund (ARSN 623 141 784), Ausbil Global SmallCap Fund (ARSN 623 619 625), Candriam Sustainable Global Equity Fund (ARSN 111 733 898), Ausbil 130/30 Focus Fund (ARSN 124 196 621), Ausbil Global Essential Infrastructure Fund – Hedged ARSN 628 816 151), Ausbil Global Essential Infrastructure Fund – Unhedged (ARSN 628 816 151), Ausbil Global Resources Fund (ARSN 623 619 590) and MacKay Shields Multi Sector Bond Fund (ARSN 611 482 243) (collectively known as 'the Funds'). The information has given by Ausbil Investment Management Limited (ABN 2676316473) (AFSL 229722) (Ausbil) and has been prepared for informational and discussion purposes only and does not constitute an offer to sell or solicitation of an offer to purchase any security or financial product or service. Any such offer or solicitation shall be made only pursuant to an Australian Product Disclosure Statement or other offer document (collectively Offer Document) relating to an Ausbil financial product or service. A copy of the relevant Offer Document may be obtained by calling Ausbil on +612 9259 0200 or by visiting www.ausbil.com.au. You should consider the Offer Documents in deciding whether to acquire, or continue to hold, any financial product. This information is for general use only and does not take into account your personal investment objectives, financial situation and particular needs. Ausbil strongly recommends that you consider the appropriateness of the information and obtain independent financial, legal and taxation advice before deciding whether to invest in an Ausbil financial product or service. The information provided by Ausbil has been done so in good faith and has been derived from sources believed to be accurate at the time of completion. While every care has been taken in preparing this information. Ausbil make no representation or warranty as to the accuracy or completeness of the information provided in this presentation, except as required by law, or takes any responsibility for any loss or damage suffered as a result or any omission, inadequacy or inaccuracy. Changes in circumstances after the date of publication may impact on the accuracy of the information. Ausbil accepts no responsibility for investment decisions or any other actions taken by any person on the basis of the information included. Past performance is not a reliable indicator of future performance. Ausbil does not guarantee the performance of any strategy or fund or the securities of any other entity, the repayment of capital or any particular rate of return. The performance of any strategy or fund depends on the performance of its underlying investments which can fall as well as rise and can result in both capital gains and losses.
---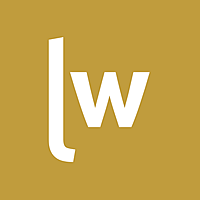 Livewire Exclusive brings you exclusive content from a wide range of leading fund managers and investment professionals.
Expertise