Investing in tomorrow's leaders
---
Looking for the next big thing? We're already onto it. The Lennox Australian Microcap Fund is an actively managed portfolio of 20 to 40 microcap companies listed in Australia and New Zealand. We apply a disciplined approach based on in-depth research and fundamental analysis to pinpoint businesses with the strongest potential to outperform in the medium to long term and become future leaders. 
Our team has a long history of successfully investing in Australian small and microcap companies, and we're closely aligned with our investors' goals and interests. Risk management is embedded in our philosophy and portfolio construction and institutional-grade infrastructure is provided by Fidante Partners. 
Since inception, the fund has returned 19.65% p.a. and in the 12 months to 30 April 2021, it has returned 86.32% after fees (past performance is not a reliable indicator of future performance).

To learn more about the Australian Microcap Fund, please visit our website. 

---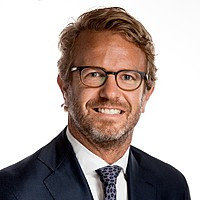 Principal and Portfolio Manager
Lennox Capital
James is a founding Principal of Lennox Capital Partners and a Portfolio Manager of the Lennox Small Companies Fund. Prior to establishing Lennox Capital Partners, James was the lead portfolio manager of the Macquarie Small Companies Fund, which...
Expertise