Investor Signposts - RBA Board Minutes & deputy Gov. speech in focus
---
There are no 'top shelf' indicators due for release in Australia in the coming week; In Australia, the week kicks off on Monday with the release of the Business Sales index (BSI) from Commonwealth Bank. Unlike the retail trade figures from the Australian Bureau of Statistics (ABS), the BSI is a measure of economy-wide spending, including spending by government and business and including industries like airlines and automotive. 
On Tuesday the Reserve Bank releases minutes of the Board meeting held on March 7. Investors and analysts always want as much guidance from the Reserve Bank as possible on interest rate settings and the outlook for sectors like housing. So the Board minutes will be scrutinised for clues on the policy bias.
In terms of economic data, the ABS releases figures on residential property prices on Tuesday. The figures may be perceived as a bit dated, being for the December quarter, but there are also estimates of the number of homes and the average number of people per household.

Also on Tuesday, Roy Morgan and ANZ release the weekly consumer confidence reading. Confidence is good without being great.

The Reserve Bank Assistant Governor (Economic), Luci Ellis, speaks on Tuesday at the launch of the ACT Women in Economic Network in Canberra. On Wednesday there is another speech from a Reserve Bank official, this time from Deputy Governor Guy Debelle.
The Deputy Governor addresses the TradeTech FX Asia conference in Singapore.
On Thursday, arguably the most interesting data for the week is published. The ABS will release the publication, "Australian Demographic Statistics", a publication containing population estimates for the September quarter. Australia's population is growing at a 1.4 per cent annual rate – one of the fastest growth rates for advanced economies.
Also on Thursday the ABS releases detailed data on the job market. The February data will include quarterly estimates of employment by industry, with the surprise in 2016 being the sharp lift in job numbers at manufacturing businesses.
---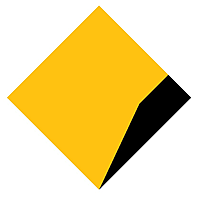 Online Stockbroker
Online Stockbroker
CommSec is Australia's leading online broker. CommSec has been committed to providing the best in online trading since 1995. CommSec helps make informed investment decisions with comprehensive market research, free live pricing and powerful...
Expertise
No areas of expertise