Investor Signposts: Week Beginning October 22 2017
---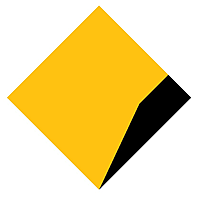 CommSec
Online Stockbroker
Inflation readings dominate in Australia in the coming week. The Consumer Price Index is issued on Wednesday with trade prices (exports and imports) on Thursday and business inflation – producer prices – to be released on Friday.  
But the week kicks off on Monday with CommSec releasing its quarterly assessment of economic performance across the Australian states and territories – the State of States report.
Also on Monday, the Australian Bureau of Statistics (ABS) releases a host of Census results including employment, providing a check on the accuracy of the monthly labour market surveys.
On Tuesday, ANZ and Roy Morgan also release the weekly survey of consumer sentiment.
On Wednesday the ABS releases the much-anticipated inflation report for the September quarter. The headline consumer price index is forecast to increase by 0.7 per cent to be up 1.8 per cent on the year due to increasing power and gas bills and housing and tobacco prices.
The key underlying or 'core' measure of prices (excluding volatile components such as energy and food prices) is forecast to rise by 0.5 per cent. As a result, annual growth may struggle higher from 1.8 per cent to 2 per cent.
On Thursday the ABS' trade price indexes for the September quarter are released. Base metals posted hefty gains in the quarter with gold also higher. The general recovery in hard commodity prices continues to support Australia's export-orientated sectors. In terms of import prices, there was a sharp 12 per cent rise in crude oil prices in the quarter in response to OPEC production restraint.
The data on import and export prices provides an early guide to the terms of trade during the quarter. After a 6 per cent fall in the June quarter, some rebound in the measure of income is tipped in the September quarter.
Also on Thursday the Reserve Bank Deputy Governor, Guy Debelle, delivers a speech entitled 'Uncertainty' at the Warren Hogan Memorial Lecture in Sydney.
On Friday, data on producer prices for the September quarter are released. Prices of manufactured goods and services in Australia have remained subdued this year, despite the pick-up in business conditions. Final product prices may have risen 0.5 per cent in the quarter and 1.7 per cent over the year.
Overseas: US inflation and economic growth in focus
There is a packed schedule of economic data releases in the coming week including data on US GDP growth, inflation and housing activity, as well as Chinese house price data.
The week kicks off on Monday with the release of China house prices data for September.
On Tuesday in the US is the closely-watched Richmond Federal Reserve manufacturing survey.
Also on Tuesday across the US, Japan and Europe "flash" readings on manufacturing activity are issued in the shape of the Markit Purchasing Managers indexes (PMIs).
On Wednesday there is a gamut of economic indicators released in the US with data on new home sales, durable goods orders and the Federal Housing Finance Agency (FHFA) measure of home prices.
Durable goods – a measure of business investment – may have lifted 1 per cent in September reflecting solid momentum in the US manufacturing sector.
New home sales are expected to decline to 550,000 in September from 560,000 in August. The FHFA house price index has increased by 6.3 per cent over the year to July, supported by low mortgage rates and strong jobs growth.
On Thursday, the usual weekly gauge on the job market – new claims for unemployment insurance (or jobless claims) – will be issued together with data on pending home sales.
On Friday, the first estimate of economic growth (GDP) is released for the September quarter. Growth is expected to moderate to 2.5 per cent due to hurricane-related factors after 3.1 per cent growth in the June quarter.
Also on Friday, the US Federal Reserve's key measure of inflation – the core personal consumption deflator for the September quarter – will also be announced. The final estimate for US consumer sentiment in October will also be released on Friday.
Financial markets
The US earnings season is underway and more 'household names' will be reporting results over the coming week. On Monday Halliburton is due to report.
On Tuesday AT&T, Caterpillar, General Motors and McDonald's report earnings. On Wednesday Coca Cola and Boeing are amongst those to issue results.
On Thursday Amazon, American Airlines, Expedia, Ford, Microsoft and Twitter will issue profit data. And on Friday, Chevron, Colgate-Palmolive, Exxon Mobil and Goodyear are amongst those that plan to issue earnings figures.
For more Economic Insights, visit (VIEW LINK)
---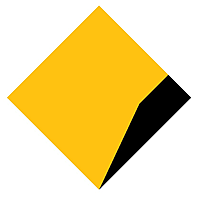 Online Stockbroker
Online Stockbroker
CommSec is Australia's leading online broker. CommSec has been committed to providing the best in online trading since 1995. CommSec helps make informed investment decisions with comprehensive market research, free live pricing and powerful...
Expertise
No areas of expertise