Investors favour market timing in volatile times
---
Major market disruptions and radical uncertainty have characterised 2020. We were interested to see how this environment of extreme volatility and uncertainty has affected investors in Asia-Pacific: not just their portfolios, but their outlook, expectations and confidence in their own decision-making. So we conducted the first in what will be a regular region-wide survey of 2,500 investors in Australia, Hong Kong, Singapore, Taiwan and Japan to gauge sentiment and outlook in challenging times.
As our survey highlighted, investors' expectations, actions and intentions may not always be consistent. The results point to a disconnect between respondents' positive expectations for their own portfolios and their broadly negative expectations for economic fundamentals. Investors also indicated that they trust their own history and experience most in making investment decisions, above advice from professionals, which could potentially leave them susceptible to biases they may not be aware of. At PIMCO, we regularly seek the advice of outside experts, such as our Global Advisory Board, as an important input into our investment process. We believe that questioning our existing beliefs and exploring diverse points of view leads to better investment decisions – and ultimately better outcomes for our clients.
Behavioural science indicates that in challenging times like these, we tend to rely more on mental shortcuts and biases to make decisions, which can lead to less than ideal outcomes and could have significant consequences for portfolio returns and, ultimately, retirement planning. This underlines the importance of being aware of possible biases that may affect decision-making.
Asia-Pacific investors expect their portfolios to grow amid shrinking economies
In each of the five countries we surveyed, the majority of investors were confident that their own portfolios would grow over the next year. However, they did not generally think the same of their home, regional or global economies. This may be due to the fact that equity markets have performed relatively well in recent months and across the region, since equities comprise an average of 42% of investors' portfolios.
Though it is possible that the divergence between equity market and broader economic performance will continue for a period of time, we believe that investors may want to be cautious about potential asset returns going forward. In our recent Secular Outlook "Escalating Disruption," we noted that in spite of ongoing favourable asset market returns this year, the outlook over the next three to five years is likely to be different from the experience of the past decade. Starting valuations in bond markets and equity markets make it very difficult to envision the ongoing inflation of asset prices. The experience of the past 10 years is not necessarily the guide for the next decade.
In line with that cautionary note, although investors do expect their portfolios to grow, only 48% are very or somewhat confident of achieving their investment goals in the coming year. However, there is considerable divergence within the region: 58% of investors in Taiwan are confident of doing so, compared with just 30% of those in Japan.
The pandemic has affected investors' confidence but they continue to trust their own experience in decision-making
COVID-19 has hit investors' confidence in their own decision-making: 43% say it has had a negative impact and 44% expect it to continue to do so. This is probably because 51% say COVID-19 has had a negative impact on their portfolios so far, with 10% saying it has had a major negative impact. Almost half (47%) expect it to continue to have a negative impact.
Despite COVID-19 affecting their confidence, 48% of the investors we surveyed trusted their own history and experience most in making investment decisions, while 36% said they put their trust in professional advice.
Australians were much more likely than the regional average to value the input of professional advisors (58% always or often incorporate this into their decisions compared with 59% trusting their own experience). In Singapore, 44% of respondents trusted in professional advice, while Japanese investors are less likely to rely on professional advice than their peers elsewhere. Just one in five (20%) always/often use this information source but twice as many (40%) seldom or never do.

We also identified an interesting generational gap in the survey responses. Younger investors in Asia-Pacific markets are more likely than their older peers to always or often trust and use their own experience and investment history when making investment decisions, even though the older group by definition is likely to have more experience to draw on. The only country where this was not the case was Singapore, suggesting that younger investors there may be less prone to overconfidence bias than elsewhere.
In our view, incorporating impartial professional advice can be an important way of counteracting potential biases influencing investor decision-making and helping investors stay committed to their investment plans. Partnering with a financial adviser or investment expert can help investors identify and combat biases they may not be aware of. They can also help investors develop a thoughtful strategy and provide continued advice to ensure discipline in investment choices.
Investors say that they favour timing the market in periods of uncertainty, but are still focused on cash
Almost half (48%) of Asia-Pacific investors feel the best strategy in periods of market uncertainty is to try to time the market to buy risky assets as they get cheaper or seem more likely to grow quickly in the new environment. Less than one-quarter (24%) claim selling risk and hoarding cash is the best idea in periods of market stress.
However, the survey identified a potential discrepancy between theory and practice. Our Asset Outlook Indicator takes the proportion of Asia-Pacific investors intending to seek greater exposure to assets in the coming three months and subtracts the proportion looking to reduce exposure. A greater proportion of Asia-Pacific investors intend to seek higher exposure to cash (defined as "cash, cash-like investments or savings"), multi-asset strategies and ESG assets in the coming three months than the proportion looking to sell those assets – with cash by far the most in-demand asset.

The only country where cash did not top the list was Australia, with commodities the most in-demand asset, followed by multi-asset strategies and then cash. On the other end of the spectrum, Hong Kong's investors stand out in APAC for their intention to buy cash and cash-like assets over the next three months. The Asset Outlook Indicator is +32 for cash and cash-like assets in Hong Kong, compared with the regional average of +18.

Our survey results imply a potential gap between how investors imagine they will react in times of uncertainty and how they do act. Behavioural biases can lead investors to act in ways that are inconsistent with their more rational beliefs, which may mean that they fail to take advantage of the opportunities presented by volatility.
One of the key takeaways from our recent Secular Forum was that investment success over the coming three to five years will continue to be defined by being prepared for disruption and by actively pursuing the opportunities that arise when volatility occurs. While it is always important to construct portfolios that provide protection from downside risk, in today's low return environment, investors that hold substantial pools of cash in their portfolios for lengthy periods may be missing out on these opportunities. Of course, some of the survey participants may be planning a short-term move into cash in anticipation of investing in attractive opportunities, which would be more consistent with what almost half of them stated as the best strategy in uncertain markets.
We also think that the lower return environment means that alpha is likely to be an even more important part of total return. Our survey suggests that investors in the region agree: on average, 55% of portfolios are allocated to actively managed investments, with 29% in passively managed vehicles, and the remainder in mixed strategies, such as "smart beta" or factor-related funds.
How we think affects how we invest
Market volatility can unnerve even the most seasoned investors. As our survey highlighted, investors' expectations, actions and intentions may not always be consistent. Examples of this include investors expecting portfolio growth amid shrinking economies, and seeking cash but claiming the best strategy is to time the market.
This underlines the importance of being aware of possible biases affecting decision-making. Appropriate portfolio diversification, consistent with an investor's return objectives and risk tolerance, and considering external inputs, such as professional advice, may help mitigate volatility and produce more consistent and successful investment outcomes. In our view, financial advisers can play a critical role in helping investors to identify potential biases, maintain perspective and avoid costly mistakes.
Learn more
For greater detail on the survey findings and the results for your country, along with resources on behavioural science and common cognitive and emotional biases, visit our PIMCO APAC Investor Sentiment Survey.
---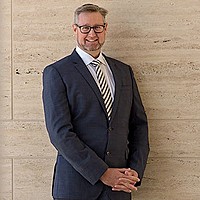 Head of Client Management, Asia-Pacific ex Japan
PIMCO
Adrian leads a group of investment professionals focused on institutional and wealth management clients across the region, with teams based in Hong Kong, Singapore, Shanghai, Sydney, and Taiwan. Previously, he was head of PIMCO Australia and New...
Expertise