Investors look past Dacian speed bump for long-term value
---
Dacian shares were clipped this week when the gold miner revealed the impact of equipment shortages. But they have since bounced back in the belief that the company is on track to hit its ~200,000ozpa target. Plus, Wesfarmers' bid for Lynas puts the spotlight on the rare earths juniors.
The WA gold sector has not exactly been shooting the lights out of late.
Despite the local gold price trading at a near-record $1850 an oz, there have been a couple of small producers go out the back door and some that look they might any time soon.
Why, even one of the big boys, St Barbara, has got in the act, with its share price resetting 30% lower in one hit last week when it revealed lower long-run production figures for its Gwalia mine.
For a moment, it looked as if newbie Mt Morgans gold producer Dacian (DCN) might have contributed to the gloomy reports coming out of the sector of late.
And at first glance, Monday's guidance that gold production in the now-finishing March quarter would be 36,000-38,000 oz at $A1400-$1500 an oz was certainly gloomy.
It means getting Mt Morgan to a steady state run-rate of more than 200,000 oz a year remained elusive in the quarter due to lower-than-expected underground equipment availability delaying access to higher-grade underground stopes.
But the "good" news from Dacian was that it expects the 200,000 ozpa run rate will be achieved in the final (June) quarter, with output of 50,000-55,000 oz at much lower AISC of $A1,050-$A1150 an oz.
It's why, after getting as low $2.27 on the first reaction to the weaker March quarter, Dacian bounced back to $2.58 on Thursday without any particular help from gold price moves.
That's a handy four-day turn for the good in a leading gold issue. Helping it along is the assumption that should Mt Morgans become a consistent 200,000 oz a year producer from here on, it is worth more than its current price.
Macquarie has a $3 price target on the stock, saying a 200,000 oz-plus run-rate in the June quarter "driven by maturing underground mining fronts and increased open-pit grades is encouraging".
It also noted Dacian has said that mine-to-mill reconciliation to date has been strong at 101%, while mining dilution from both underground and open-pit remains better than the feasibility study.
That's what you want to hear at any new mine development.
RBC also has a $3 price target, albeit down from $3.25 previously. "In our view the downgrade to guidance represents more a timing issue (a risk with all project ramp ups)," RBC said.
"Mt Morgans is in commercial production, suggesting the business is now self-sufficient from a cash flow perspective and Dacian continues to screen as inexpensive relative to its Australian peer group on both valuation cash flow."
Rare earths/Peak Resources
Thanks to the chief executive of rare earths producer Lynas Corp (LYC) Amanda Lacaze for one of the most entertaining slap-downs ever of an opportunistic takeover bid.
Wesfarmers' (WES) new-boy Rob Scott had to duck for cover when Lacaze gave his $2.25 a share, or $1.5 billion, conditional offer a huge spray.
Lacaze told The West Australian newspaper's Sean Smith that she thought it was quite "funny that they (Wesfarmers) know how to run a fertiliser plant, so therefore they know how to run a rare earths plant."
She wasn't finished: "I don't think they bring anything to the business other than a cheque book." Touché!
Scott must have be holed-up in Bunnings somewhere as there hasn't been a peep from him since.
The highly conditional offer was a 44% premium to pre-bid price but that does not matter much. Wesfarmers did not bid $2.25 because that is what it thinks Lynas is worth.
As the governments of the US, Japan, Korea and Europe would have told him, Lynas' Mt Weld mine in WA and the integrated processing plant in Malaysia is all that prevents China from having almost absolute control of the global rare earths market.
Such control would not matter if we were talking about cheap hammer supplies to a Bunnings store. But it means a lot when it is considered rare earths are critical to the green energy revolution (magnets in batteries).
Now, there was a thank you earlier for the entertaining slap down of Wesfarmers.
There is also one now for Scott from the bunch of ASX-juniors looking to break into what is a critical industry given China's control and the demand wave to come from the electric vehicle revolution and renewable energy technologies.
First up, there is quick mention of George Bauk's Northern Minerals (NTU), trading at 8.3c for a market cap of $120m.
The market cap tells you that NTU is fairly unique in that it became a producer from its globally-significant Browns Range heavy rare earths deposit last October. It started out with a small with a pilot plant.
The idea is to gather technical information over the next three years to underpin a full-scale development of the project, 160km south-east of Halls Creek in WA.
Magnet rare earths are expected to account for about 85% of the project's revenue.
But today's interest is in Peak Resources (PEK), which is trading at 3.1c for a market cap of $24m.
It owns the world-scale Ngualla project in Tanzania and like Lynas, its rare earths are weighted towards the demand coming for neodymium and praseodymium (NdPr) from electric vehicles and other sectors.
The plan is that Ngualla will supply a processing plant in the UK, with Peak saying a total pre-production capex of $US356m for the both means the integrated project has the potential to be the lowest cost.
The Tanzanian location has no doubt tarnished its development credentials in recent years, even if the UK would be as keen as any other rare earths-dependent national to have its own supply chain.
But while the country has been serving up the odd shock to miners in recent years, the recent settlement of some big-name disputes and the granting of mining licences to western companies suggests it is keen as to unlock its mineral wealth.
That augurs well for Peak's plans, as does the UK connection and the new spotlight shone on the sector by Wesfarmers, of all companies to do so.
Never miss an update
Enjoy this wire? Hit the 'like' button to let us know. Stay up to date with my current content by
following me
below and you'll be notified every time I post a wire
Welcome to Livewire, Australia's most trusted source of investment insights and analysis.
---
To continue reading this wire and get unlimited access to Livewire, join for free now and become a more informed and confident investor.
One of Australia's leading business journalists, Barry FitzGerald, highlights the issues, opportunities and challenges for small and mid-cap resources stocks, and most recently penned his column for The Australian newspaper.
---

Never miss an update
Get the latest insights from me in your inbox when they're published.
---
---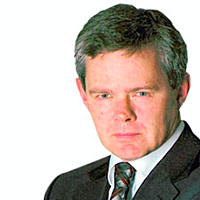 Principal
Independent Journalist
One of Australia's leading business journalists, Barry FitzGerald, highlights the issues, opportunities and challenges for small and mid-cap resources stocks, and most recently penned his column for The Australian newspaper.
Expertise