IPO Watch: can this cheap tech name get the job done?
---
'Jobs and growth' was the (in)famous mantra penned by the Turnbull government and it is a fitting way to describe today's IPO Watch target. 
In the third instalment of our series, I am exploring soon-to-list company Hiremii (ASX: HMI), a provider of automated matching services to firms looking to hire new staff. If you have ever wondered what the future of recruitment looks like, read on. 

Having previously covered headline listings in Airtasker and Latitude Financial, I'm looking at the nano end of town on this occasion. We were fortunate enough to get in touch with CEO and Managing Director of Hiremii Chris Brophy (below), who generously offered his insights into a company he knows inside-out. With a 2.5x oversubscribed IPO, could this nano-cap be positioned for growth?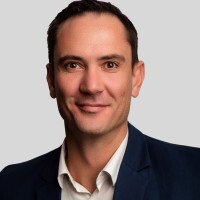 Know any unique companies coming to market? Make sure to drop them in the comments below. On that note, let's begin.
company name: Hiremii
IPO listing date: Tuesday, May 11
Principal activity: Labour hire and recruitment
Issue Price: $0.20
Ticker: HMI
Capital to be Raised: $6,000,000
Indicative market capitalisation: $14,000,000
Underwriter: Joint lead managers in Sandton Capital Advisory Pty Ltd and Cadmon Advisory Pty Ltd, offer is not underwritten
The prospectus can be accessed here.

The investor presentation can be accessed here.
Company overview: Standing out amongst the crowd
Commencing commercialisation in 2018, Hiremii operates in the recruitment and labour-hire sectors, each serviced directly by the Hiremii platform and their subsidiary Oncontractor. (Labour-hire describes short-term contractual engagements, and recruitment is the process from candidate searching to final placement). Together, these represent a $40+ billion industry in Australia alone.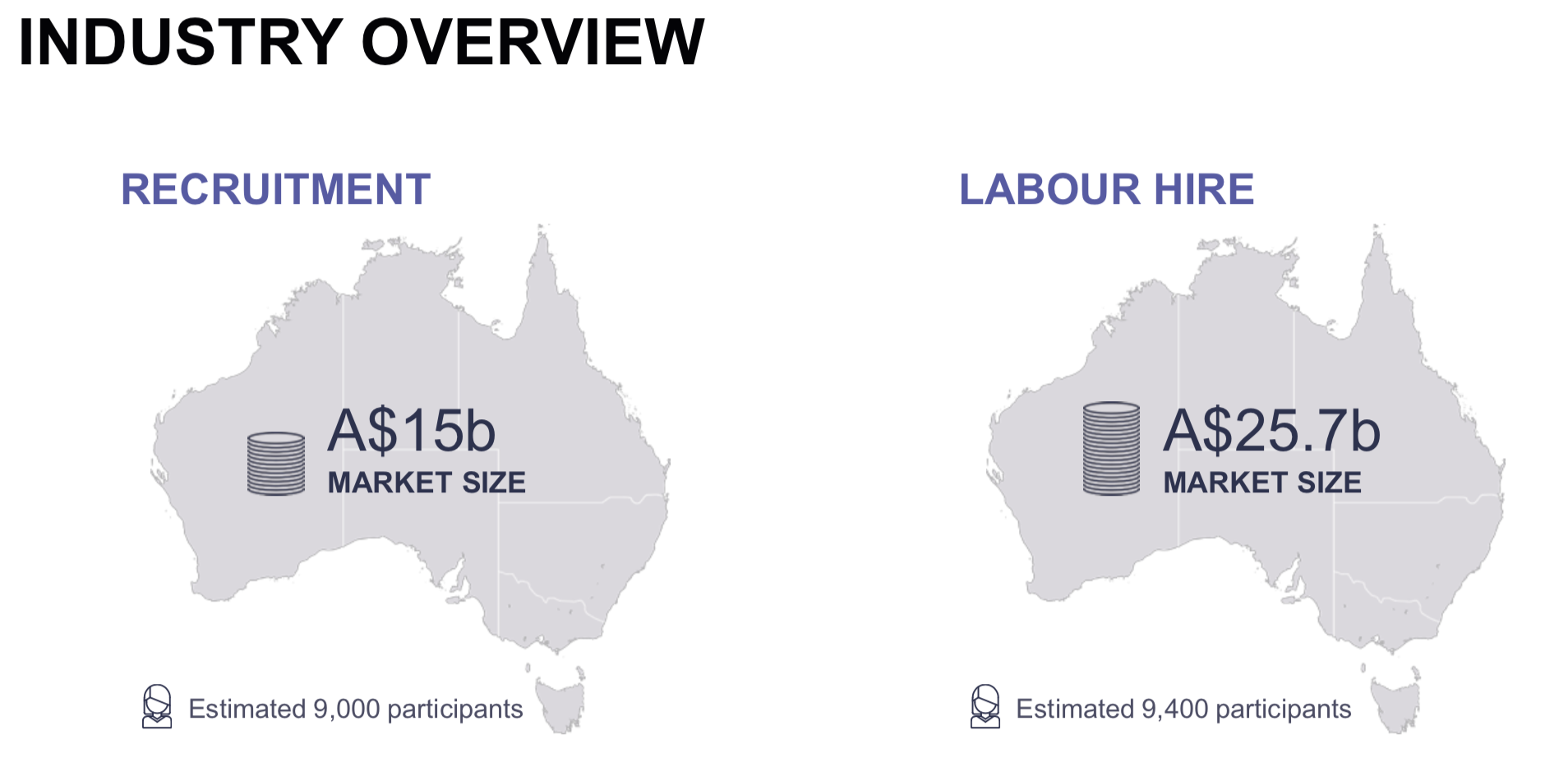 Fig. 1 - Total addressable market for Hiremii (Source: Investor Presentation)

Despite platforms such as Seek (ASX: SEK) and LinkedIn (owned by Microsoft) revolutionising the job-listing landscape in conjunction with the rise of recruiting agencies, these processes typically remain expensive, administratively arduous and prone to mishaps.

As seen below, the current timeline can often take between 40-68 days to complete and is expensive in terms of both time and money (listing fees, commissions etc.).

Fig. 2 - The current recruitment process (Source: Prospectus)

Hiremii aims to completely reconfigure this process by automatically matching suitable candidates with job listings. 
While there is no Tinder-influenced swiping right from employees and employers on potential fits, the algorithm they use aims to cut out all of the middle ground, with a direct link between firm and candidate.
When reading about new tech companies, words such as algorithm, machine learning and artificial intelligence are frequently tossed around. 
Some investors love it, others run for the hills. But what do these actually mean and how are they relevant to Hiremii's end goal of streamlining the recruitment process? Chris Brophy answers:
"Skills and experience will get a candidate through the door ... so we're trying to present that as quickly, efficiently and succinctly as possible and the only way to achieve this is digitalisation and automation. Our algorithm will assess what the employer is looking for and identify matches based on qualifications, skillsets and experience."
The question remains, what is it that sets Hiremii apart? Quickly searching 'automated recruiting' delivers a plethora of companies claiming to have the superior solution. 
A lot of these tend to target a broad scale of unskilled labour such as clerical work, hospitality, manual labour and the like. Hiremii's focus extends onto high-compliance markets, where there are certain standards and qualifications required that must be met and authenticated.
Value propositions:
Candidates are able to showcase skills and experience through a single profile. When employers post a position, candidates are automatically matched with suitable roles. 
Clients are able to post vacant positions free of charge and candidates are matched based on requested skills and experience. The AI will help identify the best available candidates to interview, removing the need to screen resumes. Hiremii has previously serviced the likes of PwC and UGL. 
It is free to list a personal profile or job on the site. Hiremii earns revenue through a fixed fee structure: $4,500 per role for "white collar", and $1,250 for "blue collar", as well as providing labour hire support through their Oncontractor platform. This offers huge cost benefits to employers, a singular fixed fee instead of huge commissions and listing fees. 
Furthermore, the fee is only charged once employment commences, so there is virtually no financial risk for employers.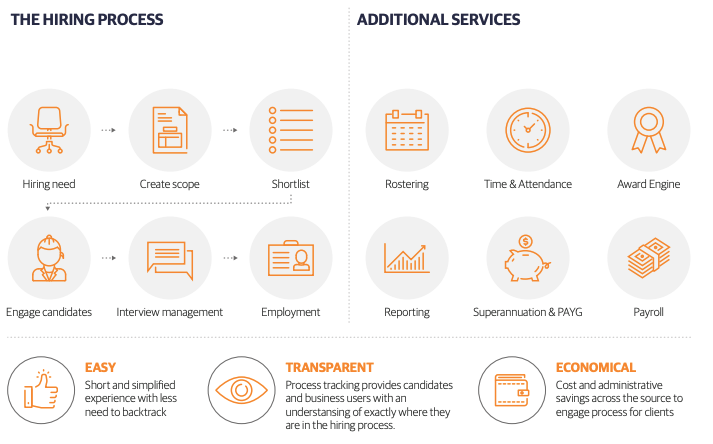 Fig. 3 - Hiremii's recruitment process & additional offerings (Source: Prospectus)
A dig through the financials

As a young tech company, revenue growth is king – and Hiremii has certainly delivered on that. Revenue grew at a mind-boggling rate over the past three years, from roughly $73,000 to $6.2 million between FY18 and FY20: that's 8,346% (albeit after limited years of operation). It is on track to slightly beat FY20 this financial year, with 6-month revenue for FY21 returning a touch over $3.5 million.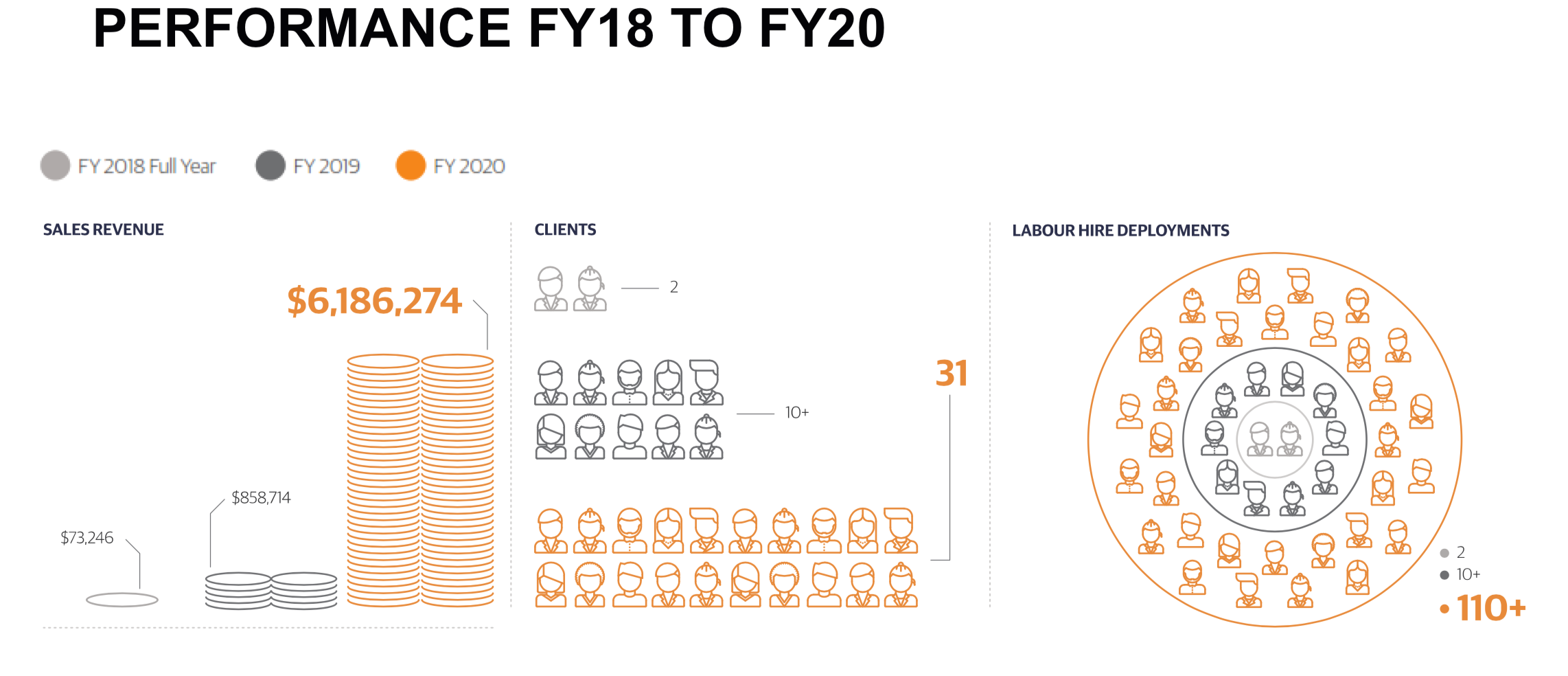 Fig. 4 - Key performance metrics (Source: Investor Presentation)
Despite the market's affinity for unprofitable growth names at the moment, reaching positive earnings should always be square in the minds of investors. On this topic, Chris highlights the infancy of the business and that investment in Research & Development (R&D) is the focus. 

"There is (continued) growth this year, and that's still using the same 10 people that we've grown the business with.

To get to the scale that we need, it would be amiss of us not to continue investing. Hypothetically not taking on R&D rebate and hypothetically not doing anything different, we could reach a breakeven point between $10 and $13 million in revenue, but we would be sharing this with the market.

However the intent is not to remain as is ... so we are focused on growth. The difference is the level of capital requirement in comparison to our peers, ours is considerably lower."
What are the funds going to be used for?
As per the prospectus, the IPO is being conducted to:
Provide the Company with working capital to execute its growth strategy;
Provide the Company with a capital structure, which, together with access to capital markets, will improve financial flexibility for future growth opportunities;
Provide a liquid market for its Shares and an opportunity for others to invest in the Company; and
Provide the Company with the benefits of an increased profile that arises from being a listed entity
More specifically: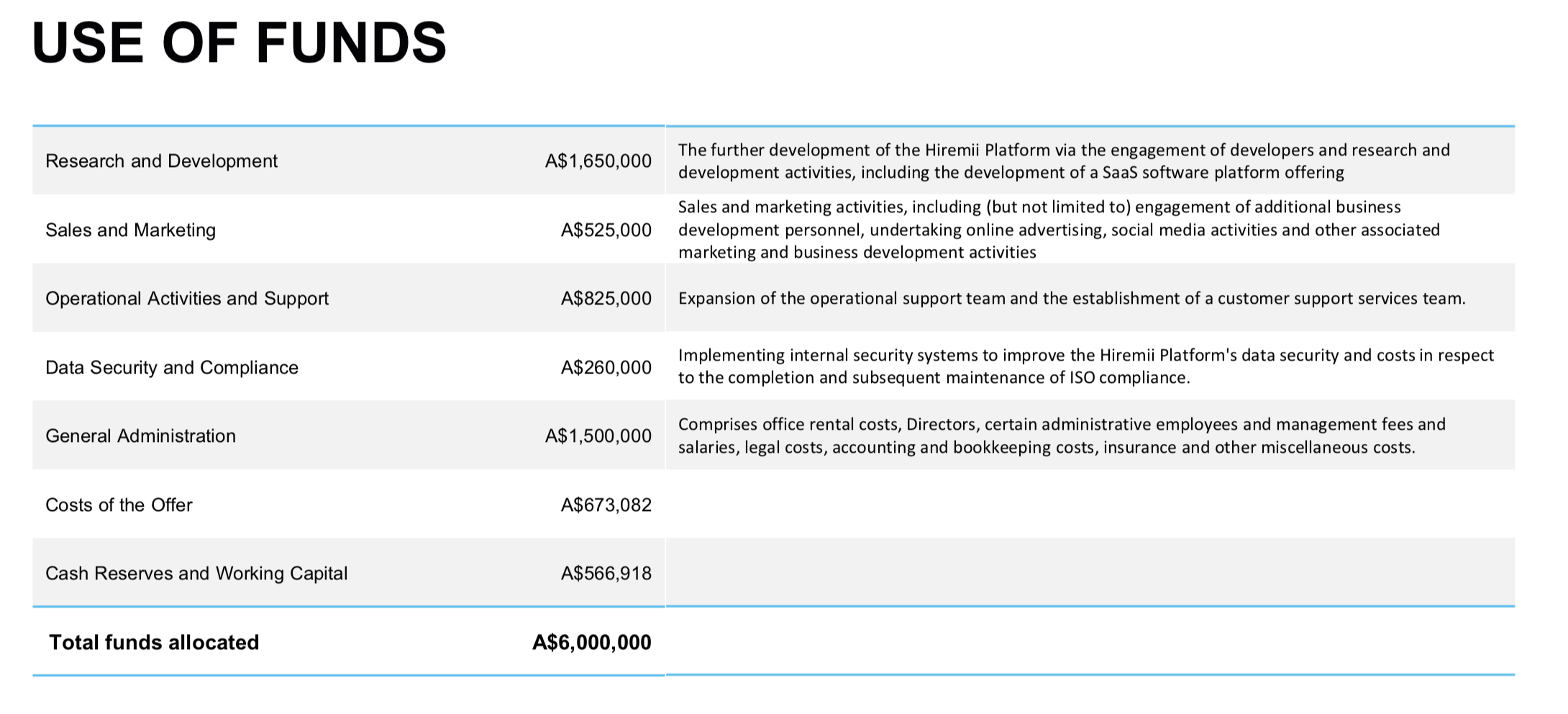 Fig. 5 - Post-IPO fund allocations (Source: Investor Presentation)
These destinations directly fuel the goals of the company. As will be elaborated on in the next section, R&D and Sales & Marketing are the pre-eminent focuses of the company, and the funding allocations to these areas highlight their importance. 
What to watch out for 
We all love an exciting tech company, but with every innovation there comes risks that investors must factor into their decisions:

Reliance on a major client: Approximately 80% of the company's revenue for the first 6-months of FY21 was derived from a single client; UGL. In order to mitigate this risk, the Company will continue to focus on broadening its client base. 
Limited operating history: The feasibility and demand for the business model is still to be proven. Linking to the first point, the model relies on a populated marketplace on both the client and candidate side. This is further emphasised by the huge revenue growth they have experienced – evidently unsustainable but what does normal look like? Valuations and projections, therefore, become difficult.
Technology superseded by other platforms: Any company reliant on a technology platform experiences is at risk of being blown out by new innovation, so consistent investment in the system is a necessity. Further, current big dogs such as LinkedIn and SEEK are always investing in their own offerings to both employers and candidates. 
Given the importance of continued development at such a competitive stage, I asked Chris about what innovation exactly his team was seeking to drive:

"We've just deployed the improvements in the AI and machine learning parsing, which has shortened the candidate journey even further. 
We have got a self-training mechanism in terms of an algorithm that teaches the algorithm via a feedback loop, which will start capturing data far quicker than what we can actually feed it in. 
We're also bringing in other advancements such as chat bots and semantic matching."
Further, it is evident that for every marketplace, you need participants on both sides. So far, they have had 31 customers registered (refer to fig. 4), and this number needs to grow significantly larger in the future to satisfy their growth trajectory.
"We have flown under the radar up until right now, so we need to start letting the market know exactly what we've been doing. We'll do that by content media, because content tells more of your story than paid advertising. 
The ASX listing certainly provides recognition as well. Overall, we'll continue to grow the business through geographical expansion into Victoria and NSW, business-to-business sales and development, content, marketing, and disclosure to the market."
As mentioned earlier, there are a number of competitors vying for supremacy. 
In terms of listed peers, Hiremii is by far the youngest and, by market cap, smallest. Elmo (ASX: ELO) and People Infrastructure (ASX: PPE) are the most established players, but have huge net debts brought about by their commitment to growth via acquisition and geographical expansion. In comparison, Hiremii has grown organically thus far, with a single location housing 10 employees and net debt of nil. 
LiveHire (ASX: LVH and very different to Livewire) was the most recent competitor to enter the public markets, and their share price rapidly climbed to a peak in 2018. However, they soon came crashing back to earth, falling 73% and struggling to win any employer tenders across the year. 
Where LiveHire does stand out is their "couple of hundred thousand" profiles, compared to Hiremii's approximate 3000. Despite this, Hiremii's superior FY20 revenue ($6.2 million versus LiveHire's $3.5 million) does demonstrate that focus should remain on the monetisation of the platform.
It is clear that Hiremii will need to ramp up both their client and customer acquisition if they want to have a chance at taking a long-term stranglehold over these competitors. There are also private names in Weploy, Export360, Sidekicker that each drive their own tech-based approaches to the recruitment play. 
Finally, appropriate consideration must be directed the way of incumbent players in SEEK, one of the best compounders the Australian Market has ever seen; LinkedIn Talent Solutions, which allows firms to view and rank applicants on the platform; and traditional recruitment agencies - each have carved out and succeeded in their roles for good reason. Tailored resumes allow individuals to express their flair and unique experience, so the question remains around whether they will also be resistant to change.
We have seen technological disruption run rampant through the ride-share, accommodation and retail industries...will recruitment be next?
Conclusion
Hiremii has a lot of potential and a lot to prove. 
Its CV is impressive given revenue growth and continued technological innovation. Given the packed industry and low barriers to entry, it must look to build its volume of both clients and candidates to ensure its platform can drive long-term success. With that will come more matches and naturally more revenue. The deal is priced at a trailing revenue to market capitalisation multiple of just 2.25 times, despite the impressive growth.

Finally, a quote from Chris about the importance of innovation:
"For 20, 30, 40 years, the market has been serviced in exactly the same way by exactly the same players. For us, every single time there's a technology advancement, it overlays into what we do. 
What does it look like in the future? it's anybody's guess. But as a client, you'll get it. Things are advancing fairly quickly...and there's a choice: either you get that advancement or go down the same paradigm."
Never miss an insight
We hope you enjoyed this stroll down nano-cap lane. If you have any suggestions for companies that we should cover next time, large or minuscule, please drop them in the comments! 
Enjoy this wire? Hit the 'like' button to let us know. Stay up to date with my content by hitting the 'follow' button below and you'll be notified every time I post a wire.
Not already a Livewire member? Sign up today to get free access to investment ideas and strategies from Australia's leading investors.
Never miss an update
Enjoy this wire? Hit the 'like' button to let us know. Stay up to date with my current content by
following me
below and you'll be notified every time I post a wire
Welcome to Livewire, Australia's most trusted source of investment insights and analysis.
---
To continue reading this wire and get unlimited access to Livewire, join for free now and become a more informed and confident investor.
---
---
Angus is a Content Editor at Livewire Markets. He has previously interned in the Global Investment Research division at Goldman Sachs, covering resources and small caps.
........
Livewire gives readers access to information and educational content provided by financial services professionals and companies ("Livewire Contributors"). Livewire does not operate under an Australian financial services licence and relies on the exemption available under section 911A(2)(eb) of the Corporations Act 2001 (Cth) in respect of any advice given. Any advice on this site is general in nature and does not take into consideration your objectives, financial situation or needs. Before making a decision please consider these and any relevant Product Disclosure Statement. Livewire has commercial relationships with some Livewire Contributors.
---
Angus is a Content Editor at Livewire Markets. He has previously interned in the Global Investment Research division at Goldman Sachs, covering resources and small caps.
Expertise
Angus is a Content Editor at Livewire Markets. He has previously interned in the Global Investment Research division at Goldman Sachs, covering resources and small caps.
Expertise