Iron Ore Falls Below $50/Tonne... Ouch...Ouch...Ouch...
---
Good Morning, This will be the last morning note until the "Big Day" on 7 April…. What is happening on 7 April will drive the Australian equity market for the next few weeks…. It is the RBA rate cut decision and provided they do cut (which we believe they will), will send a lot of SMSF cash into high dividend stocks, driving our market higher…. Now…. Interestingly in the US, lower crude oil prices and higher USD are really starting to "take their toll" on Earnings…….. For the first time since 2009, earnings growth is expected to be negative next quarter…. Watch this video: (VIEW LINK) That could have implications for the wider US economy… Sure, the higher USD is positive for some sectors, however, those who export goods and services in the US are finding things tough…….. So what happened last night? US stocks closed lower as a pair of weaker-than-expected economic indicators spurred concerns over economic growth ahead of Friday's jobs report. iron ore fell below $50/tonne...... ouch..... The SPI is pointing to a 18 point rise this morning.
---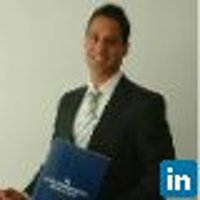 Executive Director
Peak Asset Management
Prior to founding PEAK Asset Management, Niv headed up HC Securities, spent three years growing Halifax Investments capital markets division and also worked on the wholesale desk at Macquarie Bank, servicing a wide range of institutional,...
Expertise
No areas of expertise