Is Apple about to push into gaming? And is it cheap?
---
Ahead of the Wednesday (LA time) briefing by Apple, there is connected-source chatter about a sortie into the gaming space through the upgraded Apple TV box, as well as confirmation by the company of talks aimed at producing original content. And the iPhone 7, too. Apple looks set to makes games a primary selling point of the new Apple TV box, with a controller in the remote and a games app store. The push into the living room through the Apple TV has been an on-again off-again story, but with very solid take-up (according to one study Apple captured 62% of the nearly 1.5 billion authenticated TV views in the first half of 2015). Netflix (the US version, not the watered down Netflix Australia) is part of that – not friend or enemy, just another "channel" on Apple. Meanwhile, Apple has been heavily sold off in recent weeks, falling almost 20% for a forward PER of 11.5x. Critics say that's a lot for hardware company, supporters say it's cheap for a software company. We still like it for sure. (VIEW LINK)
---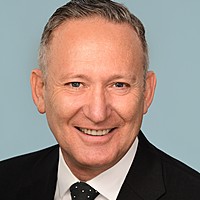 CIO of Loftus Peak, a specialist global fund manager with a track record of successful investment in some of the world's fastest-growing listed businesses.
Expertise