Is investing in resources stocks worth the heartache?
---
If you're an investor in resources companies, you know it's a bumpy, rollercoaster ride, with periods of glee interspersed with periods of gloom. But is all that volatility worth it? Or are investors better off in the long term investing in the broader market? We did some research, and the results are worth reading. This year, we've seen a significant recovery in the performance of resource companies relative to the rest of the market. In the year to date, the ASX 300 Resources Accumulation index has returned just under 40% while the broader market has returned 5.3%. This unwinds the underperformance of the Resources index from 2015. If we look at the annual performance of the Resources Accumulation index relative to the broader market, we can see greater volatility in the returns of the mining stocks. The resources index has generated a negative return for the calendar year 13 times over the last 37 years. This compares to 10 times for the broader market. So how to generate sustainable returns above those of the market? (VIEW LINK)
---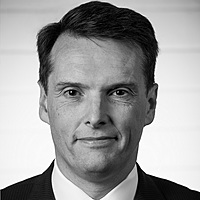 Senior Analyst and Portfolio Manager
Montgomery Investment Management
Stuart is the Portfolio Manager of The Montgomery [Private] Fund – a concentrated, All-cap Australian equity fund that aims to achieve absolute returns from a portfolio of long only Australian shares and cash. Capital preservation is paramount.
Expertise