Is it time to buy Sydney property?
---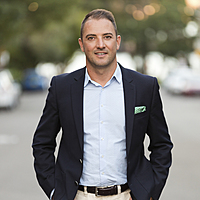 Matthew Hayson
Cobden & Hayson
The June property market became a little like the movie Groundhog Day, with repetitious news reports on conditions and auction outcomes along with an overall funk in the market that was hard to shake.
At our open homes we could almost hit replay on a recording such were the conversations we were having with buyers and sellers. This is a warning before you read much further that this isn't our most inspiring market review, however it is accurate to our experiences during the month. Having said that, many wise investors have made their fortunes buying smartly in a downturn market and this is the silver lining to an otherwise fairly miserable month for Sydney property.
June recorded many low points which included the worst auction clearance rate in seven years, the fastest decline in property prices over the same period and a raft of banks and market commentators declaring they had underestimated the speed of the property price decline and the length of time this correction may run. ANZ predicted in mid-June that Sydney prices will decline by another 10% which is considerable given we already feel that value has come off.
The vast majority of people who have dealt with a lender during June know of the current challenges in obtaining finance approval and from what we hear, this process may actually become even harder.

 
This is no market for speculation buying and selling. If you're not committed to selling and meeting buyer demand, it is highly likely you'll have a challenging emotional experience. It's not that the buying market has all of a sudden become a bunch of overzealous piranhas. It's more that the bulk of willing buyers have been tied down financially and these restrictions create hesitation, cause concern and are simply limiting buyers' ability to pay that little bit extra to secure a property that suits them. As this environment has descended across the property market, it has placed downward pressure on prices. 
Until banks rebalance their risk profiles or until APRA feels the appropriate measures to stabilise the property market have occurred, we can't see this market getting any better.
As agents we are having direct and hard conversations with sellers every day which largely involve recalibrating an asking price to meet buyer demand. With an auction clearance rate hovering around 50%, this reflects a buyers' market and also means that essentially half of the properties listed aren't finding a buyer at the price the seller is proposing during the four-week marketing campaign. There is some good news and that is there are buyers still in the market and many are ready to purchase if they identify value. When we look at recent sales, you could argue values are back to 2016 levels for many properties and this has been identified by a number of people who are now entering the market to take advantage of the favourable buying conditions.
We may very well look back at this period and say "that was the time to buy".
Correction: An earlier version of this article stated that house "values are back to 2006 levels".
---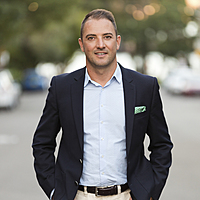 Beyond being incredibly experienced, Matt is dedicated to constantly evolving his craft. 23 years in real estate in the Balmain area. Records set in Balmain, Rozelle, Leichhardt, Birchgrove and Balmain East. Business owner and founder of C & H.
Expertise