Is Medibank Private "Doing A Woolworths" ?
---
Medibank Private (MPL) listed late last year with a lot of fanfare and great expectations. The scramble for shares post IPO had pushed the share price up to $2.55, but the trend certainly has reversed since then (early March). Is this the market being silly or is there more behind the fact that shares are now back where they started off (at least for retail investors who managed to obtain shares at $2)? It has transpired that growing margin and market share is more difficult because of changing consumer behaviour and a generally more competitive environment. A further blow to sentiment has come from the fact that market share for Medibank is actually in decline. yes, that's right, Medibank seems to be "doing a Woolworths". Management better turn this downward trend around, or else. And better be quick too. My Weekly Insights combines Medibank with NIB, Pacific Smiles, Greencross and others facing barriers to share price performance (VIEW LINK)
---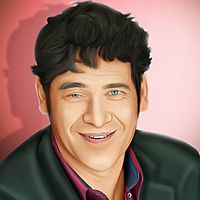 FNArena is a supplier of financial, business and economic news, analysis and data services.
Expertise