Is the Australian economy alive; is housing a protected species?
---
We may not know the answer to this first question for years to come – at least until the "artificial supports" from the government and broader public sector are removed.
"Then we'll get an idea whether the economy is actually alive on its own or just on life support, and that's one of the hardest things," says my colleague, Darren Langer, co-head of Australian fixed income at Yarra Capital Management during our recent podcast.
"With QE now being in place for 10 years and even more in some places offshore, we don't know when we'll get those conditions to find out whether the Australian economy can get back on its feet all by itself."
But after the latest Reserve Bank of Australia update on Tuesday, it seems clear it is looking straight through the current resurgence of lockdowns in NSW and other parts of the country.
This might be a bit of a gamble but it could also turn out to be correct. We just need to wait and see how long this lockdown lasts and what it looks like as we come out.
The fact the RBA is continuing with tapering might embolden a few in the market to keep their 2023 forecasts for rate tightening. But for as long as I've been in the market, I've been told that QE ending is 12 months away - whether it's the US Fed, the Bank of Japan, the European Central Bank - and every time they've tried to end it, something has come out of left field and knocked it.
There's an expectation from the market that they want QE to end early, but how feasible that is after 10 years of other countries trying is, to me, a huge question mark.
Langer and I also discuss the Australian housing market, concluding that housing remains the "golden goose" that both the RBA and the Australian Prudential Regulation Authority dare not kill.
It seems clear that, as long as it's owner-occupiers that are fuelling the ongoing mortgage lending activity and housing price increases, then the RBA is comfortable. So, there could well be another 5% to 10% upside in house prices if they let it run.
For more detail on the above topics and others, including our views on employment and wages growth, tune in to the full podcast below.
Never miss an episode

Tune-in each month to hear our take on the RBA's interest rate decision and other macro matters that are influencing markets. To be the first to listen to our podcast, hit the follow button below. 
The Portfolio Manager's views expressed are not necessarily reflective of the wider Yarra Capital Management Group.

---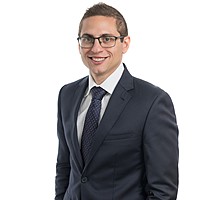 Co-Portfolio Manager, Fixed Income
Yarra Capital Management
Chris is responsible for portfolio management, including portfolio construction and trading for various Australian fixed income portfolios including the Nikko AM Australian Bond Fund at Yarra Capital Management (Nikko AM was acquired by Yarra...
Expertise