Is the bond market "Trump Tantrum" close to running its course?
---
The below chart appeared in the latest edition of the Weekly Macro Themes (VIEW LINK) and shows the market breadth of the global sovereign bond market (25 countries in this case). In short, the global bond market has gone into tantrum mode, with the US 10 year treasury yield now up a full 100bps since the bottom, last trading around 2.35%. But is it over yet? Indicators such as breadth (chart below), bond market implied volatility, futures positioning, and fund flows are all behaving in the way you would expect during a major selloff, and are even starting to look oversold. So there is a decent chance that the current move could be near an end, but as I mentioned previously (VIEW LINK) the selloff has underlying fundamental support in the form of improving global PMIs - the Trump effect was simply a catalyst. So even if the current move is over, it's unlikely we'll see bond yields revert back to where they started because of the shifting fundamentals.
---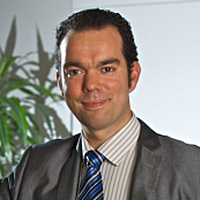 Head of Research
Topdown Charts
Callum is Head of Research at Topdown Charts. Topdown Charts is a chart-driven macro research house covering global Asset Allocation and Economics.
Expertise