Is the millionaires factory' about to increase shareholder returns?
---
Macquarie Group (ASX: MQG) has earned its nickname by richly rewarding its executives through a high compensation ratio that some believe favours employees over shareholders. Now it seems that could be changing, with the balance starting to tip back towards shareholders. But does that make Macquarie a buy? As value investors, we must understand where the underlying value of a business flows. Does it go to shareholders, management, employees or third parties? Investment banking is one service industry where shareholders are likely to share excess returns with employees. But could this be changing at Australia's 'Millionaire Factory'? Read the full article: (VIEW LINK)
---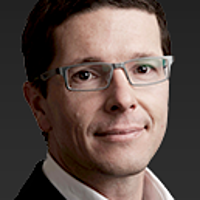 Chief Investment Officer
Montgomery Investment Management
Roger Montgomery founded Montgomery Investment Management, www.montinvest.com in 2010. Roger brings more than two decades of investment, financial market experience and knowledge. Roger also authored the best-selling investment book, Value.able.
Expertise