Is there still room to run for lithium stocks?
---
There have been some truly life-changing returns in the lithium sector over the few years. Over the last two years, stocks like Kidman Resources (+2136%) and Tawana Resources (+1786%) have produced returns of more than 10x. With huge numbers like this, it's easy to think that the opportunity has passed. However, Todd Guyot from the Regal Australian Small Companies Fund believes the theme is still attractive – you just have to be more selective about your stocks now.
The demand growth for lithium is impressive. While EVs account for just 2% of global production currently, by 2025, Regal expects this number to grow to 16%. Even if this growth in EVs is not fully realised, it still provides a huge boost to lithium demand.
On the supply side, major South American producers such as SQM have promised to increase production. But will this really dampen prices?
"The marginal cost of production for [SQM's] lithium in South America is going to be higher, which, if anything, will probably put upward pressure on lithium prices."
Key points:
Currently, less than 2% of vehicles produced globally are EVs
China is targeting 25% of domestic car production to be electric by 2025, and Regal estimates that EVs will account for 16% of car production globally
South American producers have increased production in response, but this is higher cost
Lithium producers in Australia are generally trading at less attractive valuations now
Regal favours companies that are already producing, such as Galaxy Resources, and Orocobre.
For further information on Regal Funds Management, please visit the website.
---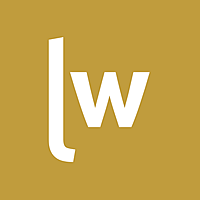 Livewire Exclusive brings you exclusive content from a wide range of leading fund managers and investment professionals.
Expertise