Is there still value in healthcare?
---
Anton Tagliaferro, Investment Director at Investors Mutual, said in a recent investment update that they're starting to take profits on some names in the healthcare sector. "The healthcare sector rallied partly because the Australian Dollar fell when the RBA cut rates. Many companies, like CSL, Sonic Healthcare, and Resmed, their profits are overseas, so a drop in the Dollar makes their earnings look more attractive." Following this rally, he thinks valuations are starting to look a little stretched. "In some cases, we are taking some money off the table. I still think that as a theme, the ageing population, the quality of the stocks, their balance sheets - they're all pretty good. But valuation-wise, a couple of those names are getting up there, so we're taking a little bit off the top." Watch the video for his view on the banks and resources, also includes an example of a stock he's been building a position in over recent months.
---

Follow Investors Mutual's wires
---
---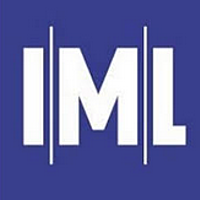 Fund Manager
Investors Mutual Limited
Investors Mutual Limited (IML) is a specialist Australian equities fund manager and was established in May 1998 by Anton Tagliaferro. Based in Sydney, the IML team applies a conservative value-based investment style with a long-term focus.
Expertise