Is there value in SurfStitch?
---
After more than doubling from its December 2014 IPO at $1.00 per share, former market-darling SurfStitch has since fallen more than 90%. Management upheaval, corporate governance concerns, problems integrating acquisitions and aggressive accounting have all been contributing factors. With a market capitalisation of $54m, it's now selling for less than the net cash on its balance sheet at 31 Dec 15. This means investors now are getting the SurfStich business for free – although, after its latest update forecast losses for 2016, its cash balance is likely lower now. There are some good lessons in this debacle. Firstly, it's another example why retail investors should avoid most floats – especially those from private equity – with the main exceptions being government floats such as Medibank Private or companies whose previous owners can't wait to be rid of them (for example, the sale of CYBG by NAB. Read full article here: (VIEW LINK)
---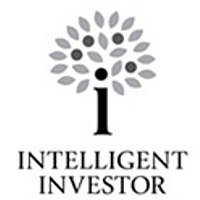 Independent Financial Research
Intelligent Investor is an independent financial research service with a 14-year history of beating the market. Our value investing approach empowers Australians to make more informed decisions to build their long-term wealth. We off structural...
Expertise
No areas of expertise