It is all about the currency
---
Good morning, one of my mentors taught me in the 1980s that investment performance is 70% in the currency, 25% in the choice of asset class and only 5% in the stock pick but that investors waste most of their efforts by directing their efforts in the inverse proportion. I suppose it's because there's no index to hide behind and in currency selection portfolio managers and asset allocation committees would have to stand up and be counted. While the Aussie has appreciated by 11.3% against the US Dollar the euro is up by 12.25% against the greenback since January 2nd so whoever has not had that trade on can spend as long as they like banging on about Bund yields and 2 year Treasury note shorts and whatnot. Apart from some of the tech stocks, they've missed the best game in town. That is, of course, unless one held Bitcoin at the beginning of the year which has rallied 153% from around US$1,000.00 to US$2,564.00.
"Oh!" I hear you cry, "that's all for geeks…" That might be true but there are an awful lot of geeks who have made eye-watering fortunes by owning the crypto currency since early days but didn't the same Pollyannas have the same to say about Google, Amazon and Facebook not so many years ago? I am reminded of a gilts trader I met in the mid 1990s – his name escapes me – who had been made redundant but who had taken his £50,000.00 redundancy package and invested half of it in Microsoft and half of it in Intel stock. We all thought he was mad….
---

Never miss an update
Get the latest insights from me in your inbox when they're published.
---
---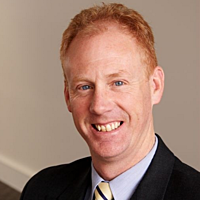 Director
Joseph Palmer & Sons
Alex Moffatt has almost 40 years' experience dealing in equity, debt and currency markets in Australia, the UK and USA. He has worked at several companies in the wealth management industry, including Schroders in the UK. A director of Joseph...
Expertise
No areas of expertise