It's another blood bath today in the US equity markets
---
It's another blood bath today in the US equity markets. At the time of this writing, the S&P 500 is down 2%, the DJIA is down 1.75%, and the NASDAQ composite is down 2.5%. Tech stocks continue to get hammered the last couple days, although the worst performing sectors over the past week are industrials and consumer discretionary. Today's plunge was kicked off by much worse than expected ISM factory data. The manufacturing index came in at 51.3 compared to 56.5 in the prior month - and much lower than the 56 median projection. Keep in mind, factory activity would have been heavily disrupted by the extreme winter weather last month. Equities appear to be very oversold at this point. However, debt ceiling woes could keep pressure on stocks for the immediate future. Stay tuned.
---

Never miss an update
Get the latest insights from me in your inbox when they're published.
---
---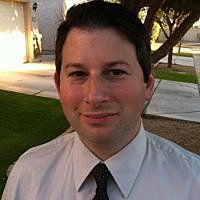 Research Analyst
Argonath Financial
I'm an investments analyst for a US-based independent investment research firm. My focus is on economics, options, and all types of stocks, but especially tech, Internet, and renewable energy companies. I have experience as a options market...
Expertise
No areas of expertise