It's not just Aussie property that's running hot
---
When asked by Livewire which is the most important chart I'm watching, and what its implications are,  I've picked out a scenario in property markets that we haven't seen since the lead up to the GFC...
What is the single most important chart you are watching?
For my chart I picked one that I used in the Weekly Macro Themes report a couple of months ago - basically it provides a fundamental backing to the whole concept of "reflation". 
What is it currently telling you?
To me this particular chart stands out because it shows property prices growing at a solid pace across the major economies.
What are the implications for investors?
Property prices matter because they play a major role in the risk and growth outlook for economies and financial systems. Notably, the last time we saw all 3 of the world's major economies experiencing positive YoY gains in property prices it was the pre-GFC boom times.  Credit constraints in the form of already sizable debt loads means we probably wont see anything like the pre-GFC boom, but as a minimum this chart shows that there is something going on out there... 
---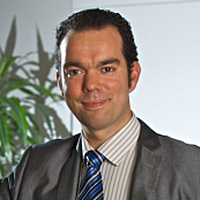 Head of Research
Topdown Charts
Callum is Head of Research at Topdown Charts. Topdown Charts is a chart-driven macro research house covering global Asset Allocation and Economics.
Expertise