Joye: Royal commission creates opportunities
---
After months of speculation, the Federal Government announced a royal commission into Australia's banks last week. So, what does this mean for bank investors? According to Christopher Joye, Co-Chief Investment Officer at Coolabah Capital, it depends on whether you hold equity, or debt/hybrids.
It's probably positive for depositors, creditors, bond holders, and hybrid investors, but negative for equity investors.
With more than 50 banks enquiries already held since the GFC, Joye thinks it would be unlikely to find any major surprises. However, it's not good news for some investors. Banks are likely to become more risk-averse and focus on their core business; no more searching for "risky growth opportunities" in financial planning, funds management, and overseas banking.
Find out what all this means for the banks' valuation in the short video below.
Key points:
Banks will be more risk-averse and "utility-like"
This benefits those on the liabilities side of the balance sheet, but is likely to hurt equity returns
With north of 50 bank enquiries since the GFC, they're unlikely to find anything new and significant
Returns on equity should fall towards the banks' cost of equity
Reduced risks for hybrid holders has created a buying opportunity.
A better way to invest in Hybrids
Christopher Joye is the Co-Chief Investment Officer of Coolabah Capital Investments who has been appointed the investment manager of the HBRD Fund by BetaShares.
---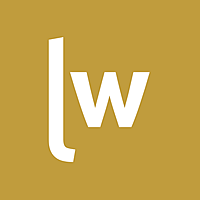 Livewire Exclusive brings you exclusive content from a wide range of leading fund managers and investment professionals.
Expertise