Junior resource play, AusQuest (ASX: AQD), has seen a surge in its share price today following a Peru JV farm-out deal worth up to $34m
---
Junior resource play, AusQuest (ASX: AQD), has seen a surge in its share price today following a Peru JV farm-out deal worth up to $34m. AusQuest has for many years been focused on big-picture exploration, both here and abroad. Sadly, market conditions have worked against companies with ambitions of this type, but challenge has also brought opportunity. AusQuest has successfully concluded three separate joint venture agreements worth up to $34m with two leading South American copper companies, covering four large porphyry copper-gold targets in Peru. AusQuest's share price performance reflects the enormous significance of these deals, surging from a close of $0.016 on Monday to a high of $0.035 during today's trade. These deals differentiate AusQuest from its exploration sector peers in that they provide funding at a time when the taps have effectively been turned off for the vast majority of companies. AusQuest has exposure to up to $41m worth of combined exploration funding, yet a market value of just $8m.
---

Follow Gavin Wendt's wires
---
---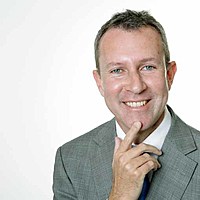 Founding Director
MineLife
Gavin has been a senior resources analyst following the mining and energy sectors for the past 25 years, working with Intersuisse and Fat Prophets. He is also the Executive Director, Mining & Metals with Independent Investment Research (IIR).
Expertise