Junior resources resurgent
---
Recent weeks has seen a cooling in the junior resources rally which has run through 2016. The XSR index saw a six month run from a 14 year low in mid-January to a high in mid-July, since which time the index flattened out with recent falls. So, is this the end of the rally, and are we back into bear territory? My view is no – the rally, largely driven until now by gold and to a lesser extent lithium stocks will continue after a breather and slight pullback. Money made thus far has led to an increase in confidence and sentiment in the sector as a whole with this reflected in a significant increase in capital raisings. Encouragingly more money is now flowing to the explorers rather than just for more advanced projects – an almost unheard of situation a few years ago. However, be discerning – it is generally the better quality stocks that are getting attention and which will drive the market – thankfully we are not back to the overall recklessness of the past boom.
---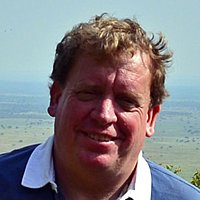 Senior Analyst
Independent Investment Research
Mark is a Senior Resources Analyst for Independent Investment Research, with a focus on junior and mid-cap listed resources stocks. With over 10 years as an analyst, following on from 17 years as a geologist, he has a good insight into the sector.
Expertise